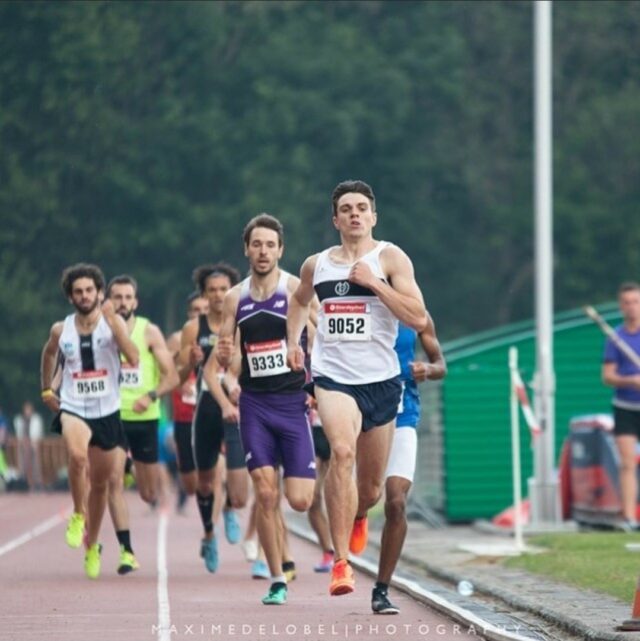 Louis O'Loughlin's Golden Record
Amongst the many cancellations of 2020, the Irish Senior Championships adopted a closed to the public, staggered format and survived. Thus maintaining its status as the longest continuous athletics championships in the world. Also surviving, against the odds, was the U20 All Ireland Championships where a 21 year old record was eclipsed in the mens 800m.
Louis O'loughlin (Donore Harriers), under the guidance of Gerry Naughton (and assistant Ciaran O'Flaherty), had been going about his business during the long months of lockdown, training alone in his hometown of Clondalkin.
The young 800m star is blessed with a powerful physique that belies his youth, making it hard to believe that he has not even begun any serious gym work. A few years ago he created waves when winning the Dublin Senior Championships (yes, Senior is not a misprint) aged just 15! He has since struck gold at the same Championships when 16 and 18. During this time Louis has also amassed 4 All Ireland gold medals and 19 Irish Schools golds!
Back to the 2020 U20 Championships. Louis came very close to his PB of 1:50.02 in that race. Remarkable running considering the disrupted season. He clocked 1:50.93 to take the title and the Championship record.
The previous record had been held by Colm McClean from Northern Ireland. Colm went on to run 1:48 over the distance. Louis will be hoping to go sub 1:50 himself sooner rather than later.
Read more about Louis in the next edition of Irish Runner magazine, the Yearbook due out in December.
©2020, Lee Maginnis