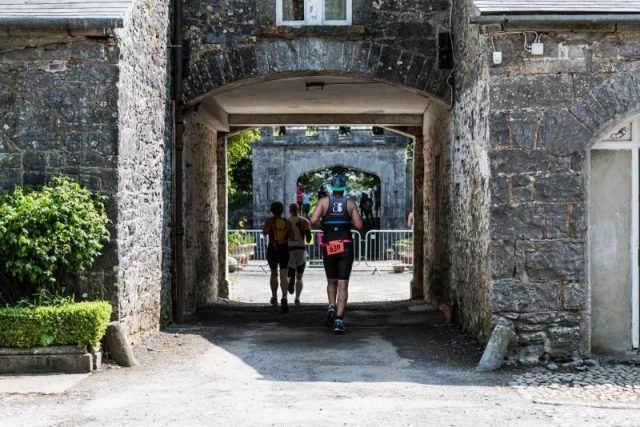 Following the successful introduction of swim only races and off road half marathons to the Festival of Endurance at Hever Castle in the UK in July of this year, the Castle Triathlon Series has announced that there will be new swim and run additions to all 2018 events.
Alongside their variety of triathlon distances, which attract thousands of competitors every year in the UK, France and Ireland, the Series will introduce new half-marathon and swim-only events at triathlon festivals at each of the five iconic castles in their series.
In Ireland, the Castle Triathlon Series host their event in the privately owned Lough Cutra Castle & Estate in Gort, Co. Galway. The Festival of Triathlon in Galway was extended to two days this year with events for everyone from beginners to podium chasers across all ages, young and old.
Swim Only Races
In 2018 the Galway events on May 26th & 27th will see the introduction of three swim only distances; 1 mile, 2.5km and 5km, suitable for those wishing to dip their toes into the sport of open water swimming or test their open water swim ability over a longer distance.
Off Road Half Marathons
The Half Marathon will take place on Sunday around the fabulous estate at Lough Cutra Castle providing runners of all abilities with the opportunity to enjoy an off road, scenic and stunning course which has previously only been open to athletes participating in one of the triathlon events.
Triathlon Series Race Director, Brian Adcock said: "We're delighted to announce the addition of half-marathon and swim-only race distances to next season's event in Galway. The beautiful scenery and course through Lough Cutra Castle grounds is a big attraction to our triathletes, so it's great to open the privately owned venue to other athletes. We take pride in the festival atmosphere at our events too and believe these new events will add to the overall enjoyment for participants and spectators alike in Galway.
To celebrate the launch of the half-marathon and swim-only races at Lough Cutra Castle pre register for these events to get 25% off entry HERE.