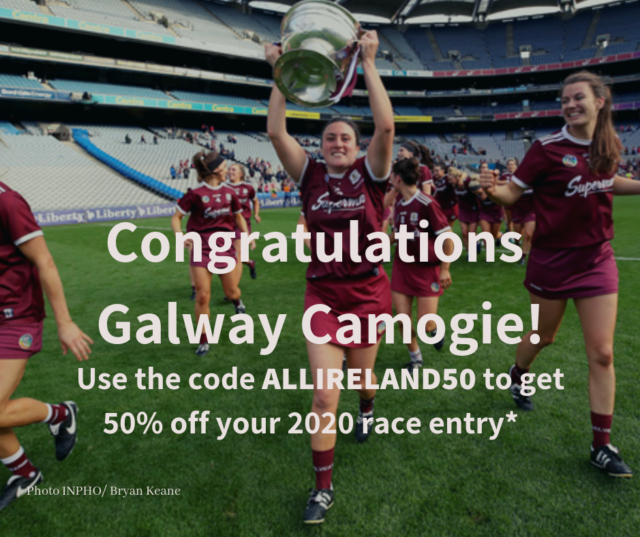 You might wonder how triathlon and camogie might go together, well Lough Cutra Castle Triathlon today announced a 50% discount on their triathlon and multisport race entry fees for 2020. The promotion is running on the back of the Galway Senior Camogie team winning the All Ireland Final on Sunday. The Galway girls brought home the Silverware and title for the first time since 2013 and the team at Lough Cutra Castle Triathlon think that is a great reason to celebrate.
Women in Sport
Lough Cutra Castle Triathlon is a big supporter of women in sport and women in triathlon, they have a women-only wave in one of their many triathlon distances and this year pledged their support to the 20×20 initiative by appointing their own female ambassadors for the triathlon and multisport festival in Co. Galway.
They have allocated 50 entries at a 50% discount until Sunday to encourage people of all ages, abilities and aspirations to sign up to their 2020 event on May 23rd & 24th in Gort. It is expected that these entries will be snapped up, so whether you are planning to take the plunge for the first time, chase a podium finish or a personal best, book your place to race today to get yourself on the startline for their biggest festival of racing in 2020.
Discount Code
Book now on www.loughcutratri.ie using the discount code ALLIRELAND50, to unlock the discount, prices are already discounted by 25%, this code unlocks an additonal 25% off race entry on all triathlon and multisport events.