Lough Cutra Castle Triathlon and Multisport Festival returns in May 2021
Lough Cutra Castle Triathlon and Multisport Festival returns in May 2021 with a whole host of triathlon, multisport, run and swim events taking place at the picturesque Castle in Gort, Co. Galway. The events cater for everyone from absolute beginners to grizzled athletes offering a wealth of race distances to suit all multisport and individual discipline abilities.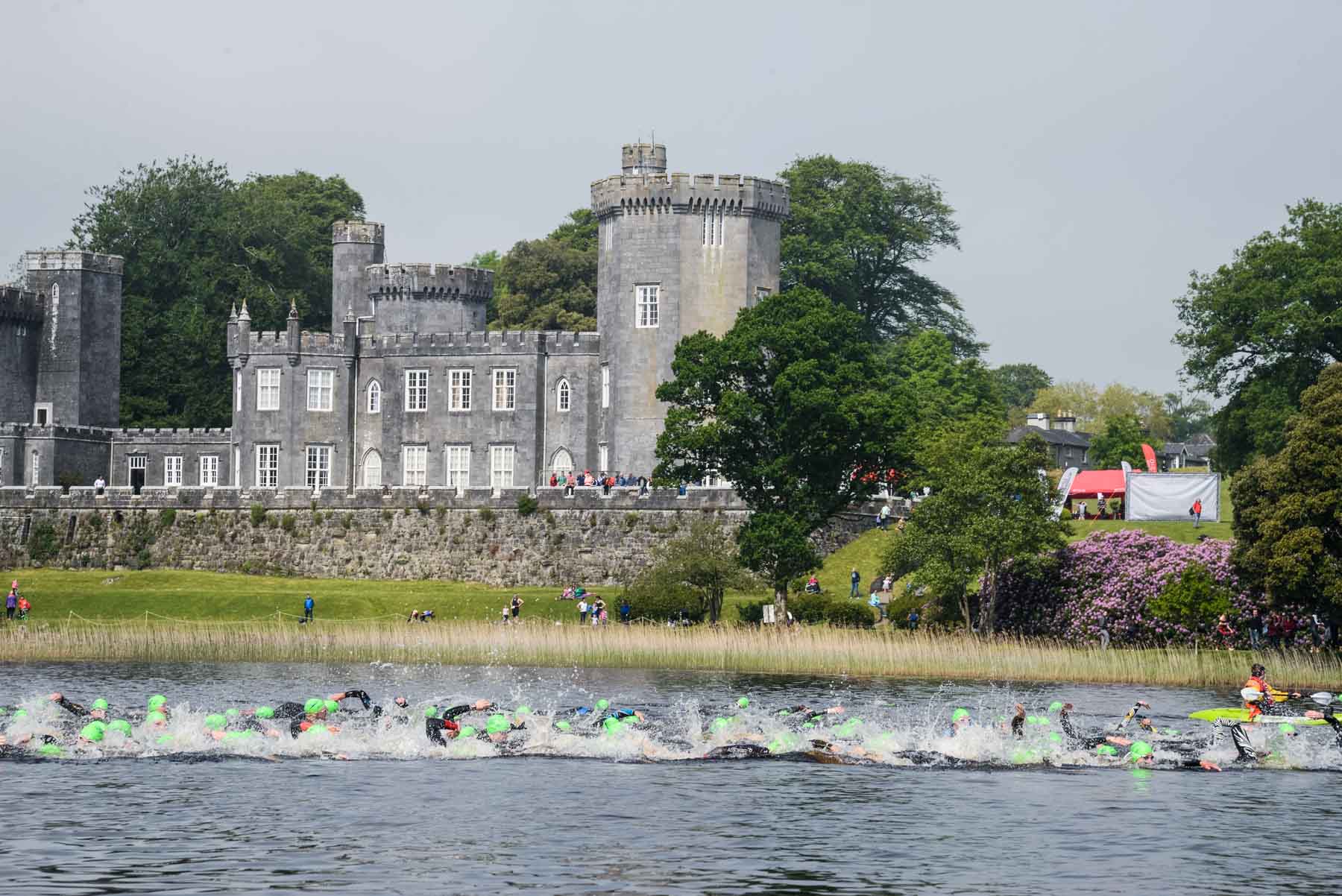 For those chasing points and podiums, the Lough Cutra Castle event has been confirmed as part of the Triathlon Ireland 2021 BMW Triathlon National Series. These include the Standard Triathlon as part of the National Series and The Mixed Relay and Aquabike races as National Championships. Whether you are starting out in the sport or looking to become a National Champion, racing at Lough Cutra provides everyone with the opportunity to dip their toes in the water or potentially break the tape on the finish line.
Lough Cutra Castle Triathlon is part of the Castle Series events which are hosted at a selection of stunning and iconic castles across the UK, Ireland and France and promise a fantastic, memorable race experience.
Need extra motivation through winter training? Why not book a race place to one, two or all three of the Castle Virtual Series Winter Races taking place in January, February and March? All events are included in the Black Friday offer, so go on, find some motivation magic this winter and get some miles under your belt before the 2021 official race season gets underway. But don't hang around, places are limited, select your race and get ready to kick start your triathlon season in Galway on 29th and 30th May. Find out more and book your race place HERE.