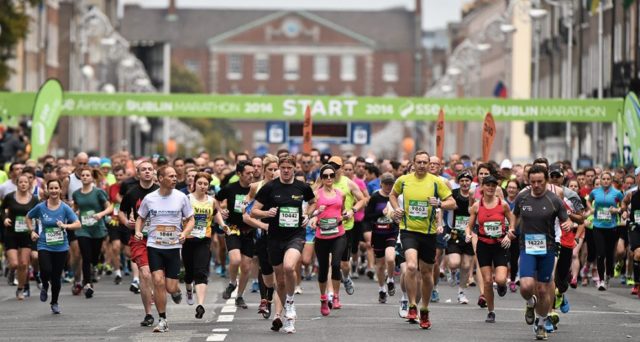 Lottery Entry Process for KBC Dublin Marathon 2020
The Dublin Marathon organisers are aware of the concern caused by the changes to the entry process to regular participants in 2020.
Organisers have made the decision to guarantee a race entry for anyone who has participated in one of the last three editions of the KBC Dublin Marathon namely, 2017, 2018 or 2019 event. Eligible participants will be able to guarantee their place in the 2020 event provided they enter within 72 hours of receiving a unique URL enabling them to do so. The URL will be issued at 12 noon on Friday, 1st November.
The move to the lottery system for the 2020 KBC Dublin Marathon is in addition to the increased demand experienced over the last number of years and is to gauge the total level of interest in participation in the Dublin marathon.
The #KBCDublinMarathon Race Organisers are aware of the concern caused by the new entry process for 2020 so they've issued a new statement on the 2020 KBC Dublin Marathon. Read the details here https://t.co/0HfSbhYnje pic.twitter.com/B1chmMPw09

— KBC Dublin Marathon (@dublinmarathon) October 31, 2019
Places allocated to the Athletics Ireland membership
A number of places have also been allocated to the Athletics Ireland membership as the race also serves as the Athletics Ireland National Marathon Championships. Application for these places will open on 1st April 2020 and will be allocated in accordance with the KBC Dublin Marathon Good for Age standards. Applicants must have a valid Athletics Ireland membership to be eligible.
More information on the 2020 entry process is available here.