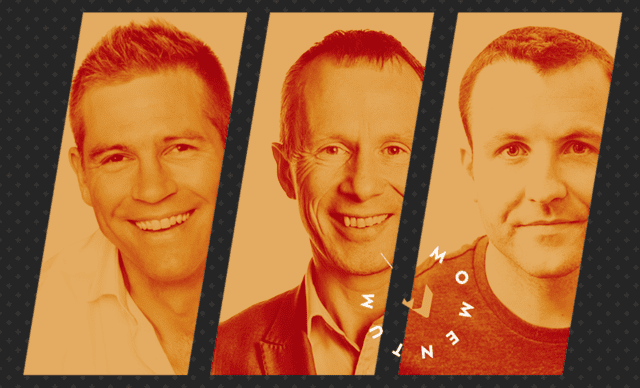 Join Pat Divilly, Gerry Duffy & George Anderson on Saturday January 12th 2019 for an afternoon of inspiration, goal crafting and intention setting at the Sheraton Hotel in Athlone.
Bringing together the combined experience, energy and inspiration of 3 top motivational speakers – Gerry, George & Pat  – Momentum19 promises to be another day of life-changing personal development.
You will learn strategies to help you consistently show up as your best self, create and sustain confidence and motivation, and how to build the kind of habits that make goal achievement inevitable.
We're living in a world of uncertainty, yet the one thing we all have the capacity to control is ourselves. Whether it's developing a more positive mindset, acquiring bulletproof-motivation, or building a foundation for personal growth, you're somebody who already recognises how your mindset influences all areas of your life. 
Topics
Setting motivating goals
How to show up as our best selves
Building confidence and overcoming fears
Developing the practical habits that lead to relentless forward progress without all the frustrating self-sabotage
Doors open to the event at 12pm with the first session starting at 1pm.The event will end at 6pm but it's highly recommended that you build in a further 30-60 minutes to continue your conversations with fellow delegates and the speakers.
Tickets are €65 each and can be purchased HERE