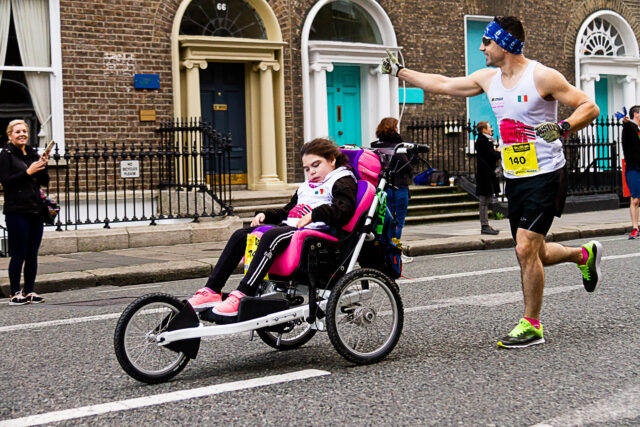 Article by David Doyle
Its 11.39 pm. In front of me sits a cold, half empty coffee. It moved through the lukewarm stage approximately thirty minutes ago.  I am surrounded my notes and quotes. Since I spoke to Keith Russell 48 hours ago this one has been going around and around my head.  I sit down to write but almost without fully understanding or processing. As an interviewee he is honest, open and very engaging and there is a very natural flow to our discussion. Yet, I sit here, a bit like the guy in the roomful of presents with the wrapping paper but unable to find the end of the sticky tape.
Working in Financial services I operate with Spartan stationery. Pens are a 'nice to have' with staplers and sellotape falling into the luxury item category. My one go to is always post it notes. Faced with a conundrum it's the first place I start. The confines of the 75mm x 75mm forces me to draw, project and brainstorm in equal measure but faced with a 'not sure where to start' it always gives me a focal point.
At 11.41pm the blank post it note is decorated with a heart and I begin to relay the greatest love story I have ever heard.
Alanna Russell was born in 2009 with spastic quadriplegic cerebral palsy with no speech or use of her arms or legs. As is relatively commonplace for young children night time became a struggle and like numerous parents throughout the country the Russell's went through a trial and error process of seeking sleep. Alanna was aged 4 when her father Keith began taking her out walking at night "We just couldn't get Alanna to sleep at all, walking at night seemed to both stimulate her and tire her out so we stuck with that". Little did either Alanna or Keith know at that time, the journey they were about to embark on.
The Joy of Running
The story took a further twist when Keith, present in Athlone supporting his friend who was running a half marathon to raise funds noticed a parent of one of the participants fold away a wheelchair into his van. At that moment the seed was sown and Keith left Athlone that day with the intention of trialling running. Keith and Alanna's maiden voyage was the park run in Navan where race director Ken Landy "could not have been more helpful".  Initially, Keith tilted the wheelchair back while he ran. In addition to being a practical solution it enabled him to visibly witness the joy this was bringing Alanna. "She absolutely loved it from day one, she used to look up and could see me over her, people would run by us and say hi or words of encouragement, she really embraced it and pretty soon it became the norm for her".
Keith and Alanna had found a new common ground that elevated their bond to new levels. In late 2016 and early 2017 Keith and Alanna progressed to the club circuit and identified a series of local club races to participate in. In each situation, Keith contacted the host club in advance to seek permission. "Any of the clubs we contacted could not have been more accommodating and they all welcomed us with open arms. Usually, we were let off first and we were clapped off by the other athletes, which was a lovely experience".
The Road to Dublin Marathon
Over time and largely through social media the story of Keith & Alanna began to reach a much wider audience and became instantly recognisable at races throughout the county and region "runners would pat me on the back as they ran by". Spurred on by this they set their sights on Dublin marathon 2017.
Weekend mornings were spent in the tranquil surrounds of the Phoenix Park, its network of footpaths providing the ideal training venue for Keith & Alanna with the sights and sounds providing a stimulus to Alanna.  Keith would wake Alanna at 5.30 am, by gently tugging her legs to the end of the bed, a stretch and a yawn followed by a smile as her Dad broke the news to her of the mornings expedition – " wake up Alanna, it's time to go running".
The running journey culminated in the Dublin marathon 2017 and Keith describes the experience of standing on the start line "the wheelchair athletes always start first, followed by the elites and it was an amazing experience having the elite athletes pass us by, the whole experience gave Alanna a new perspective on life, but in a way it was her that gave us a new perspective on life".
Running for Love
Alanna Russell passed away unexpectedly in December 2017 at the tender age of eight, leaving behind her an indelible mark on all who she met, during her all too brief life.  For Keith, a return to the solo pursuit of something that had given him and Alanna so many happy shared experiences and memories was initially very bittersweet.  "I remember going to races on my own and it was like missing my right arm. Sometimes, it became overwhelming. I could be driving to work or starting out on a long run and the tears would start streaming down my face. I would just feel like turning around and going home but I just tried to refocus. I tried to remember all of the happy times we spent together. Sometimes, I had to just try to take a step back to take in everything that happened".
Time became the ultimate healer and the solitude of 3-4 hour runs allowed Keith the space to simultaneously grieve and remember Alanna "I always run with the frame of mind that she is here with me and ultimately that is what keeps me going, the club were brilliant in helping me back". Keith's running journey is ongoing, having recently completed Dublin to Belfast "there was just something about it that appealed to me". Keith remains one of the most recognisable faces on the local running scene.
The story of Keith & Alanna Russell remains holds a special place in the hearts of so many who witnessed their journey.  To this day it continues to inspire, enthral and captivate in equal measure.  In many quarters it is construed as a running story, however to construe it as such is to dilute the universal relevance that it has. It is, and will forever be, remains, a story of a father/daughter relationship that blossomed through time spent and memories made.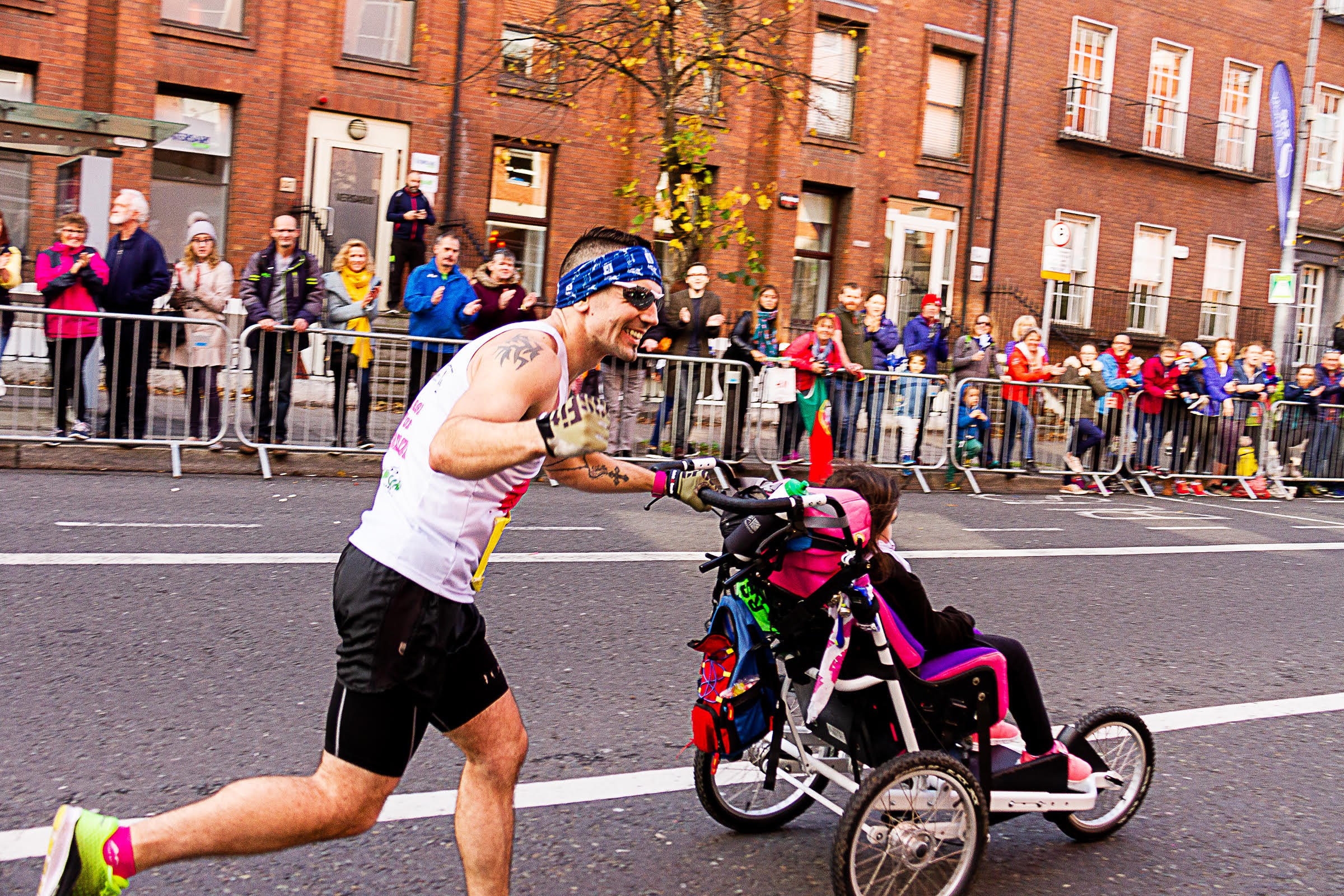 As witnesses, it is the relationship, and not the races that draw us in. Time may erode the medals and the photos but remains powerless to diminish the memories, and ultimately the love. That is the enduring legacy of Keith & Alanna Russell, woven together like two strands of the same chord. For those who have witnessed their story from both near and afar it holds up a mirror to our own soul, driving us inwards with the most searching of questions.
What would you do?
How far would you go?
How deep is your love?
About the Author 
David Doyle is a freelance sports journalist who specialises in feature articles. He has written on a variety of sports including Athletics, Cycling, GAA, Amputee Football and Boxing to name but a few. He can be contacted directly at
[email protected]