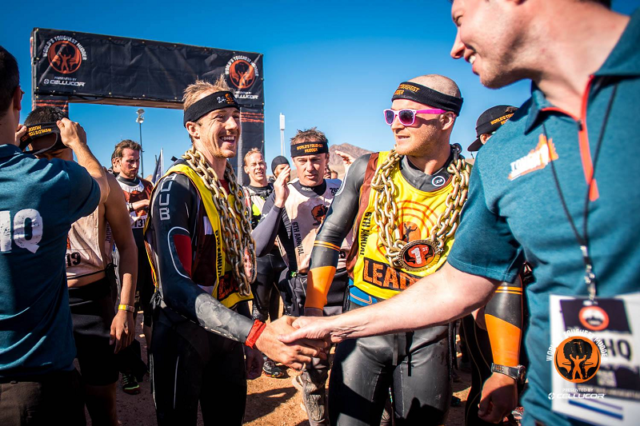 There are stars in every sport, and then there are superstars. I think to be considered a superstar in a sport, your persona or talent needs to transcend your sport; you don't need to know anything about tennis to know of Roger Federer.
It's unfortunate that athletes outside of mainstream sport generally get very little recognition, regardless of their talent. There are exceptional athletes in disciplines such as CrossFit or obstacle racing, who have reached a level of fitness and skill on par with many Olympians. They've achieved this level too with less of a support and organisational framework around them. Ireland has had and still has, some of the best mountain runners in the whole world, but few people outside of the sport could name them.
Obstacle racing is still on its way towards being a real sport, but it already has a few stars. Jon Albon is one of them, and even if you don't have any interest in obstacle racing, I feel a responsibility as a member of this community to give people outside of it the lowdown on this absolutely phenomenal athlete. Given the year he's had, especially the past few months, I'm surprised he's gotten so little mainstream attention.
I don't know Jon at all and have only chatted to him for a minute or two at an event before, nabbing a selfie with him along the way. He's very quiet on social media, especially so for an obstacle racer, as our sport lends itself to imagery and debate, and like CrossFit, came into its stride in parallel with the rise of social media. This means his entire life story isn't laid bare for us all to see. Because of this, I do apologise if I incorrectly assume anything about Jon, or if I get a result wrong. Trust me though — I could leave out half a dozen of his race wins, and it wouldn't put a dent in his relative success and reverence to the obstacle racing community.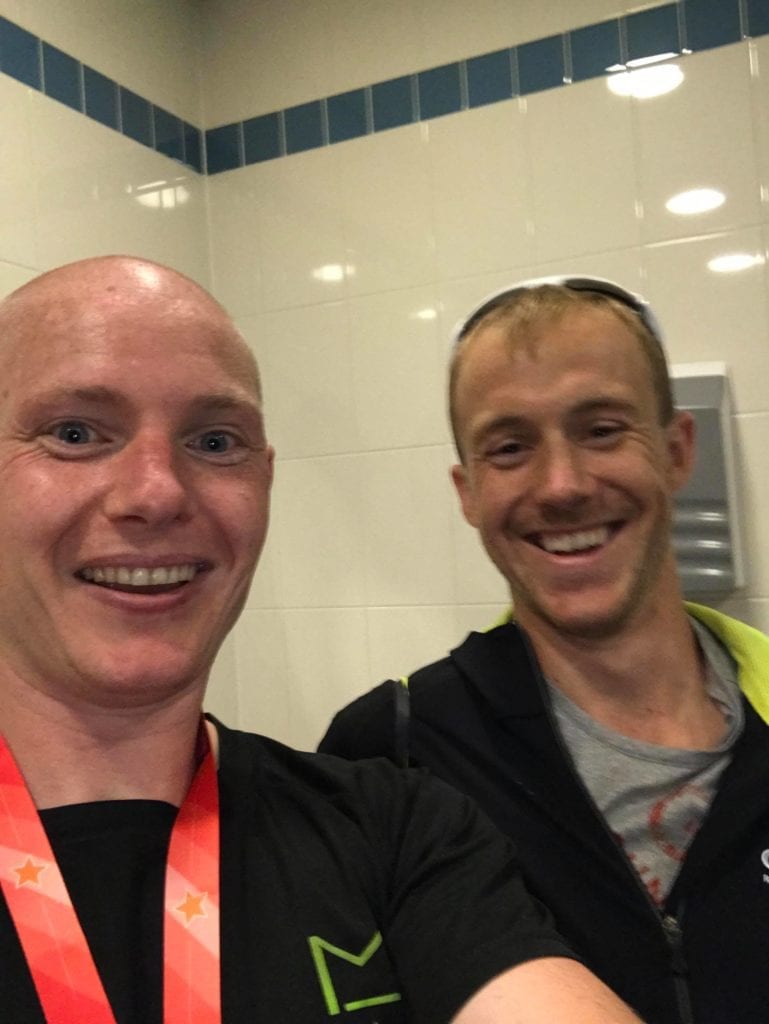 I'll just give the briefest of overviews of who Jon is before I wax lyrical about his racing career.
Jon who?
Jonathon Albon is a 29-year-old English obstacle course racer and sky runner who lives in Norway. There's a bit to unpack in that sentence.
There's a lot of variety to obstacle course racing, so I'll describe both ends of the spectrum. On one end, you have races that look like cliched Hollywood military training — mud, barbed wire, carrying rocks and logs, rough terrain, and just general hardship.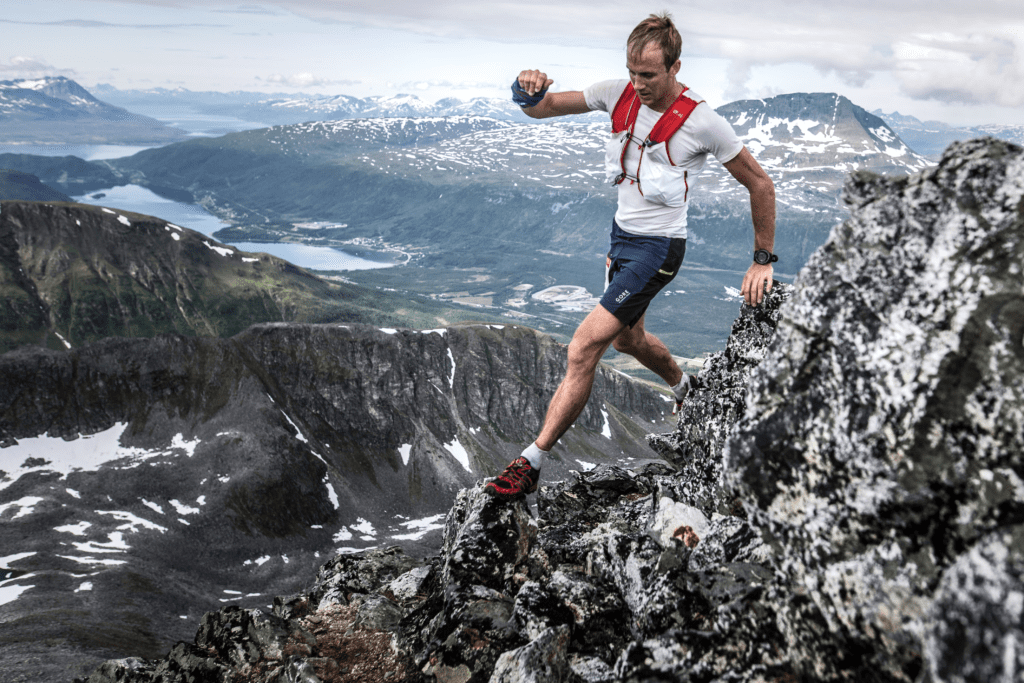 On the other end of the spectrum, you have Ninja Warrior — highly technical obstacle rigs which test your grip, wits, and your ability to fly through the air. Obstacle course races fall somewhere between these, and many obstacle racers tend to specialise to some degree; for example, the northern Europeans tend to favour the highly technical races.
Sky running is a type of mountain running. It's a highly technical variant of it, with stipulations on incline and elevation gain. It's basically mountain racing on mountains that look too unsafe for races.
Norway is a country in northern Europe.
2014 – 2017
Before diving into Jon's amazing 2018, I'll give a brief overview of his obstacle racing record heading into 2018. A lot will be missing from this, as the full story is just too long to write here.
Jon shot into the obstacle racing spotlight in 2014 when he won the Spartan World Championships, as well as the inaugural OCR World Championships. Not long after this, he won Tough Guy, a gritty, tough-as-nails obstacle race in the UK, commonly known for being the origin of obstacle racing as we know it today.
Since that initial wave of success at those big events, Jon has gone from strength to strength. He frequently races the Nordic event series known as Toughest. These are short, highly technical races, where mistakes can't be easily fixed. Jon has the admirable record of being unbeaten in these races.
He has won the OCR World Championships main event every single time, and it's rarely even been a close battle. Up until this year too, these races were all held across the pond; racing abroad is always a little tougher than racing on home soil. He also won the men's team event here several times, along with his fellow countrymen Conor Hancock and James Appleton.
Since winning the Spartan World Championships in 2014, he hadn't won it again until this year, though still picked up two fourths and a second place finish, which is incredible, given the fact he never really has had time to acclimatise to the altitude the event venue has been at since 2015. He also won the Spartan Race European Championships in 2016 in Scotland.
He has won World's Toughest Mudder, as part of a team with his Canadian buddy Ryan Atkins in 2016. This is Tough Mudder's flagship 24-hour obstacle race, which usually attracts serious runners, and is held in Nevada. I feel this was another big stepping stone for Jon in terms of global recognition among obstacle racers, especially when teaming up with the other best obstacle racer in the world, in my view. He also won the inaugural Europe's Toughest Mudder in 2017 — Tough Mudder's eight-hour overnight race. That was the first time I got to see Jon in action up close.
As well as all of these obstacle race successes, Jon has won several sky races during this time. Sky races too, by their nature, attract a very high level of athlete. In 2017, Jon won the Skyrunner World Series for the first time.
The breadth of Jon's athletic skills puts him on a pedestal above anyone else in obstacle racing in my view. The Toughest races are short and technical. World's Toughest Mudder is 24 hours in a desert. And then there are the skyrunning events on top of that. His wins have rarely been close too. The man was just exceptional coming into 2018.
2018
If Jon retired from obstacle racing after 2017, he would probably still be considered the greatest ever obstacle course racer. There wouldn't be a whole lot in it though, and fairly good arguments could be made for the likes of Ryan Atkins, Lindsay Webster, and Amelia Boone to just name a few. How almost completely undefeated he has been in Europe though would still inch it for Jon in my eyes, but it still wouldn't be cut and dried. After 2018 though, the argument is over for now. Let me tell you about Jon's 2018, so far.
Coming first is generally the norm for Jon, and so 2018's results might not stand out from previous years if you just look at the finishing positions. The difference with his 2018 results is the calibre and volume of races he won in just a few months.
OCR European Championships
Jon's phenomenal 2018 OCR season started at the OCR European Championships in Denmark at the end of June. That said, by the time this event came along, Jon had some big results behind him already in 2018. He won the Bergen Marathon, as well as his first Skyrunning World Championships event. He also came fourth in the Trail World Championships. Fourth you say? Don't worry — this would be the only time in 2018 he'd cross a finish line outside of the podium places!
The OCR European Championships was run by the European Obstacle Sports Federation, the emergent European governing body for obstacle racing. As is becoming the template for massive multi-day international obstacle race events, this one would take place over three days, with a 3K short course on the Friday, a 15K main event on the Saturday, and team events on the Sunday. This particular short course has fallen into folklore in obstacle racing at this stage. The course's demand on athletes' grip was on a different level to anything seen before for a major obstacle race. Jon took on this race, but decided to stop early, in an effort to save himself for the next day; when your grip is gone, it's gone, and you can't power through it like you can with other things. Debates still go on as to whether this is how obstacle racing should be.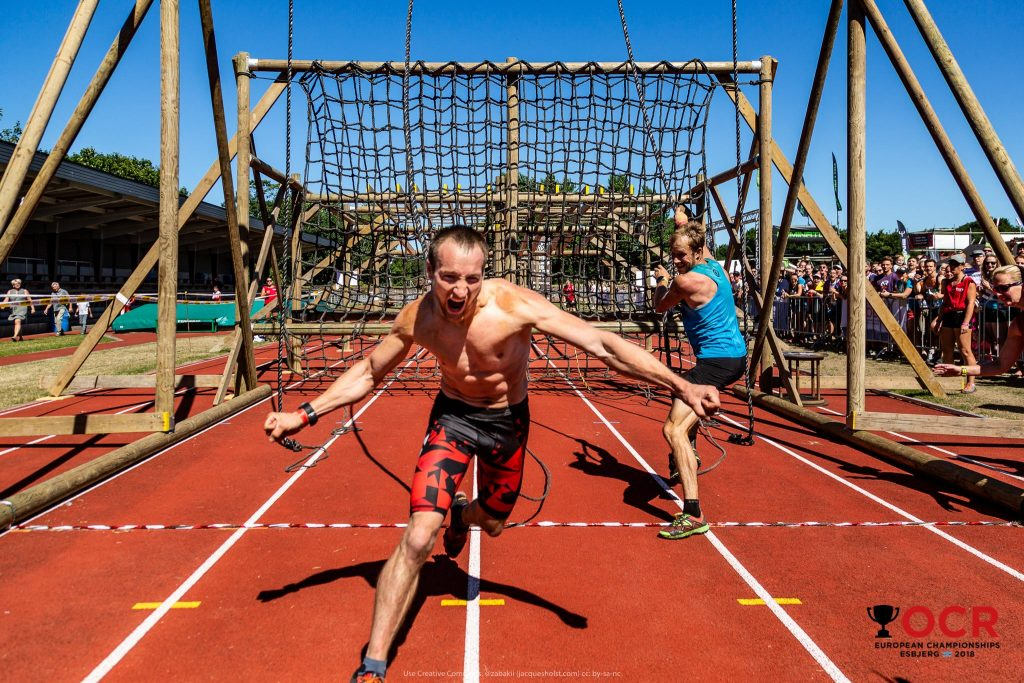 The longer course was mired in a little controversy too. In the lead, Jon failed the multi-sectioned final obstacle, though due to a misunderstanding of the rules, rather than an inability to do it. While going back around to attempt the obstacle again, the runner in second place, Thibault Debusschere, had closed the gap on Jon, and the two of them fought a sprint battle to the finish. Jon finished a second behind Thibault, but his chip time, based on when he crossed the start line, indicated he won. Most big races are based on what's known as gun time — the moment the race starts, and runners are usually spread enough at the end such that the first across the finish line will almost always have the best chip time.
Runners battling each other expect the winner of a battle to be in the lead, and so gun time is the natural assumption. Jon got from the start line to the finish line quicker than anyone else. The other guy just got to the finish line first. Jon wanted Thibault to be granted the win, but in the end, it was decided they'd share the win.
Jon was now the 2018 OCR European Champion.
Tough Mudder European Championships
Next up was the Tough Mudder European Championships in the UK. Tough Mudder is new to the competitive end of regular obstacle racing, and so they don't yet make too much of a big deal of their regional championships yet. Still, a big brand event's championship race is always going to attract some good athletes. At this event, Jon pipped two of the UK's best Tough Mudder competitors — Tom Tweddel and Tristan Steed. This event was also a last minute decision for Jon, and he just happened to be in the region for a wedding.
Jon was now the 2018 Tough Mudder European Champion.
Tough Mudder World Championships
The next major obstacle race for Jon would be the Tough Mudder World Championships in Seattle. Between these two Tough Mudder events though, Jon had a handful of sky races, the Polish OCR Championships, and Toughest Oslo — he won all of these, beating top obstacle racers and sky runners along the way. Would it be easier to just mention when he doesn't win?! Oh wait — he did come third at the Polish OCR Championships short course I guess!
The Tough Mudder World Championships had a pretty solid line up for Jon to battle with. Ryan Woods and Ryan Atkins were there, both of whom are among the top five North American obstacle course racers, with Atkins arguably the closest there is to Jon. Jon won this race too of course. Next!
Jon was now the 2018 Tough Mudder World Champion.
Spartan World Championships
Only a week after becoming Tough Mudder World Champion, it was time for Jon to venture south to Lake Tahoe, home to the Spartan World Championships. In terms of depth of field, prize money, live coverage, stature, and all round glitz and glamour, no regular length obstacle race measures up to this one. Cody Moat, Robert Killian, Ryan Atkins, Ryan Kent, Ryan Woods — they were all here — the big five of the North American men's division. Two of these guys had already won this race before on this course, and the rest (all three Ryans!) were having great race seasons at this point.
Some of them also had a little more opportunity to adapt to the elevation, unlike Jon, who was more than half a dozen time zones from home. After two fourth places and a second place at this course too since he first won it, it must have been starting to look like it was never going to happen again.
I was just after driving home from a win at Hell & Back, an Irish obstacle race I'd struggled myself to win several times before, and Spartan's Facebook Live coverage of their World Championships would provide the perfect thing to sit down and unwind to. As far as live coverage goes in obstacle racing, Spartan really have blazed a trail. The video coverage was fabulous, though the commentary for an international event was a little sketchy in my view. Jon hardly got a mention, as the commentators were focused on Robert Killian, who had beaten Jon twice before here.
Killian started the race very well and bossed the first half of the race. The men's race had its big twist at the tyre flip though. Killian got his hands wet coming through some waist-deep water, and so spent longer than usual to flip the tyre; if I recall correctly, he spent more than a minute at it. Jon then flipped the tyre with relative ease. Honestly, it's bizarre how strong Jon is for a man with a frame as slight as his is. Not long after this tyre flip then, Jon passed Killian near the top of the next big hill. Without Killian leading, most of the remaining commentary revolved around speculation that Jon's tyre flip wasn't done properly. The change in tone from the commentators after Jon took the lead was quite funny!
The finish to this race was a superb watch, with Jon gliding a few miles down the mountain towards the finish area, where he only had a simple obstacle rig to tackle. Ryan Atkins fought hard to catch him on that descent but would take yet another runner-up place behind Jon.
Jon was now the 2018 Spartan World Champion.
One million dollars
As I said above, the Spartan World Championships is probably the biggest spectacle on the obstacle racing scene — certainly among regular length races. An enormous amount of attention came to Jon after winning this again, and much of this attention was due to a million dollar challenge set by Spartan Race founder and CEO, Joe De Sena. Joe had set a prize of a million dollars to any athlete who could win Spartan's three big international championship events in 2018:
Spartan World Championships
Spartan Trifecta World Championships
Spartan Ultra World Championships
A caveat was added to the final one of these — one would not only have to win the Ultra, which itself is a 24-hour obstacle race on December 8th in Iceland but instead, they would have to break the 100-mile mark. This added a different dimension to the task and added the possibility of the challenge being impossible to complete — a ferocious turn in conditions at the event might not change the placings, but it would likely make the mileage target impossible to achieve. You know what though — it's a million dollars — don't forget that — it's justified in being a harrowing task.
OCR World Championships
The dust hadn't even settled after Tahoe when the OCR World Championships weekend was upon the obstacle racing world. The OCRWC is its own private event and is not to be confused as being directly affiliated with the OCR European Championships. Still, for now, and perhaps for some time to come, the OCRWC is accepted by the obstacle racing community and its top athletes as the de facto World Championships event.
This time it was in Essex in the UK for the first time, after having its first four years in the US and Canada. The depth of the men's field was arguably not as strong here as it was at Tahoe, but the course topography itself would tip the advantage away from Jon. Tahoe had some big climbs, and nobody in obstacle racing can compete with him on hills; many of the best mountain runners in the world can't compete with him on hills! Here there would be no hills or gnarly terrain for Jon to make up gaps on his opponents like normal.
Unsurprisingly, given the common theme of this write up so far, Jon won both the 3K and 15K events, maintaining his record of being the persistent winner of the 15K course. I ran the 15K myself and got a chance to congratulate the man once again.
Jon was now the 2018 OCRWC Champion.
Spartan Trifecta World Championships
Ahead of Jon now on his road towards challenging for the million dollars was the Spartan Trifecta World Championships. I need to give this event some context, as the details of it tie into this tale.
Spartan Race offers three distances for their standard obstacle racing events. These are the Sprint, Super, and Beast, in order of length. Completing one of each, anywhere in the world, within a calendar year, is an achievement known as completing a trifecta. The Trifecta World Championships is an event open to those who have completed a trifecta during the year.
The format of the Trifecta World Championships is as follows. On the first day, the Sprint and Super are raced. The finishing times are then crunched to stagger the start of the Beast the following day, based on performances from the first day. For example, if you finished a minute ahead of another runner at the Sprint, and then two minutes ahead of the same runner at the Super, you start three minutes ahead of them for the Beast. Whoever crosses the line first at the Beast then wins the Trifecta World Championships. This is a fair and excellent way to do this event.
As Jon is a busy hybrid athlete, he hadn't done a Spartan between the 2017 and 2018 Spartan World Championships. Because of this, he wasn't yet eligible for the Trifecta World Championships after finishing Tahoe. He would have to fill his two missing pieces, and luckily enough, the Spartan Windsor weekend in the UK was there for him to do. All he had to do here was just finish both races to qualify but is Jon, he won both! He was now eligible for the Trifecta World Championships.
The weekend before the Trifecta World Championships, Jon actually won another type of event. This was the Original Mountain Marathon, a weekend orienteering event, in which Jon and a teammate won over two days. This says a few things about Jon. First, it further shows how widely talented the man is as an athlete. More importantly, though, it shows how relaxed he is. A weekend away from big brand world championship event that could help him on his way to a million dollars — most normal athletes would be practising technique and tapering for a good performance. Jon Albon though just wanted to take part in a wholesome orienteering event in his home country.
The 2018 Trifecta World Championships was held in Sparta, in Greece — fitting, given the Spartan brand. I was able to listen to the live commentary of the Sprint en route to an obstacle race in Ireland. It sounded like Jon had control of things, but he finished third due to failing a memory test late on. Fortunately, though, he did the business at the Super and then started with a lead on the Beast. Honestly, giving Jon a lead on a Beast course is like handing Barcelona two goals going into a football match. Without a lead, he would have been the favourite going into the race anyway. That said, Spartan offered €25,000 (Or was it dollars? Ah who cares — it didn't matter anyway!) on the eve of the event weekend to anyone who could stop Jon, so that could have made things more interesting!
Jon was now the 2018 Spartan Trifecta World Champion.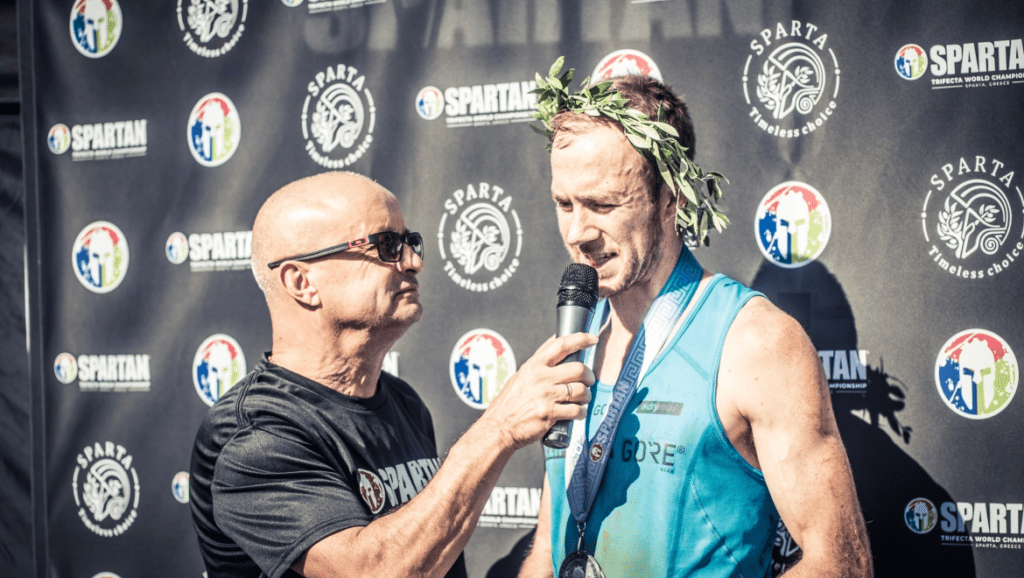 Malaysia Ultra Beast
After Greece, Jon had one final task in front of him before he could consider Iceland — he had to complete a Spartan Ultra Beast. The Iceland race represented the Spartan Ultra World Championships, and it required qualification. This would be achieved by completing an Ultra Beast anywhere in the world in under ten hours. An Ultra Beast is generally organised as two laps of a Beast course. Unfortunately for Jon at this late stage of the year, there weren't many Ultra Beasts left, and all that was were in far-flung parts of the world. That said, Jon chose Malaysia as his Ultra Beast location.
The Ultra Beast in Malaysia was 50 km long, and being Malaysia, the environment would be a lot more humid than Jon's home in Norway; it's probably a lot more humid than most places actually. Jon didn't have to win this, and only needed to complete the event within ten hours; this was a far simpler challenge than he's normally used to. Being Jon though, he won the bloody thing. You knew it was going to happen — didn't you?!
Jon was now qualified for Iceland.
Jon is now one good race outing from winning a million dollars!
Wishing him the best
I'll just conclude this by giving my views of Jon and his place in obstacle racing. I remember when myself and a few other Irish lads were chatting to Jon in the start pen at the 2017 OCR European Championships. It was the first time most of us got to meet him. Seconds before one of his biggest races of the year, and he was happy to chit chat away with us. We had to jokingly encourage him to go onto the front line; he was just happy to take it easy chatting with us. It was an interesting experience to meet someone of that calibre who was just so down to earth like that.
Jon has been a tremendous ambassador for obstacle racing, and he's gone on to become our first true superstar in my view. He races with a smile on his face. He cares about the development of obstacle racing and where it's going. He keeps things simple. From listening to interviews with him, he just eats fairly naturally and doesn't take sports supplements. He chooses to work with and promote brands he likes, rather than big name brands. Having such a humble guy as the top competitor in an adrenaline soaked and action-packed discipline is awesome.
Only the mightiest of begrudgers could be rooting against Jon in Iceland. Whatever happens there, after the year he's had, he needs to be more recognised than he is. We in the obstacle racing community all know of him, but the person on the street doesn't. It's time for Jon Albon to be part of the conversation when talking about the best athletes in the world right now. I can't think of anyone who would fare better in Jon's disciplines than Jon would in theirs.
On behalf of the Irish obstacle racing community, we wish you the best of luck in Iceland Jon. You are a legend in obstacle racing today, and you will still be a legend a week from now. We're all behind you this weekend.