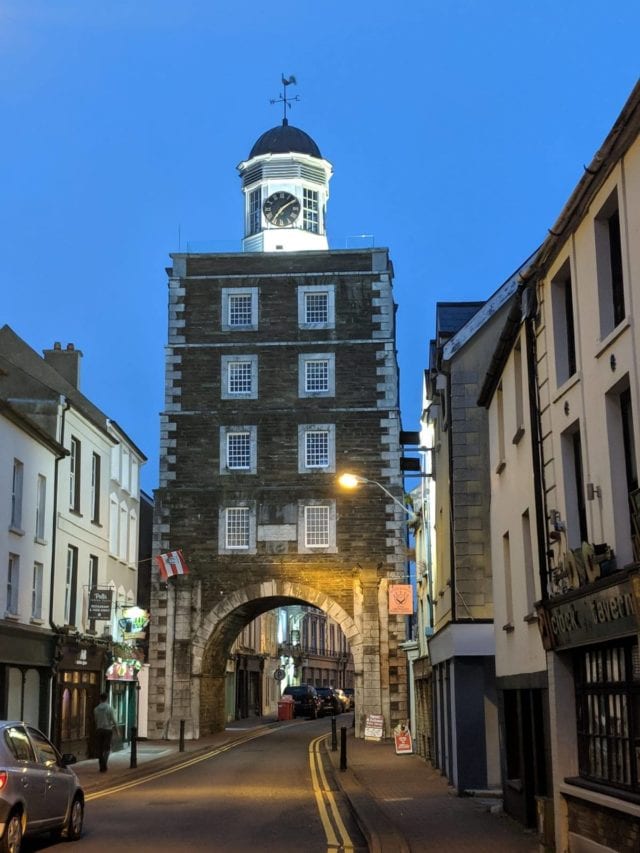 IRONMAN Ireland, the first IRONMAN branded full distance race to take place in Ireland sold out earlier this week.  Taking place on June 23rd 2019 in Youghal, Co Cork, the excitement about the event over the last few weeks has been palpable.  
There are still 30 weeks to go to the event, an important number for anyone taking on the iconic race distance as most training plans commence this week.
The event has sold out faster than anyone predicted. Those lucky enough to be on the start line will be in good company and enjoy a truly international race with athletes from 62 different countries descending on the Emerald Isle from overseas.  55% of those signed up will be travelling to Ireland to participate in the inaugural event.
The USA, has a record number of athletes with 21% of the field coming from across the Atlantic, the highest contingent of USA athletes for any 2019 IRONMAN European race thus far.  Athletes will also be coming from Spain, Germany, Canada, Mexico, Japan and Barbados to name but a few.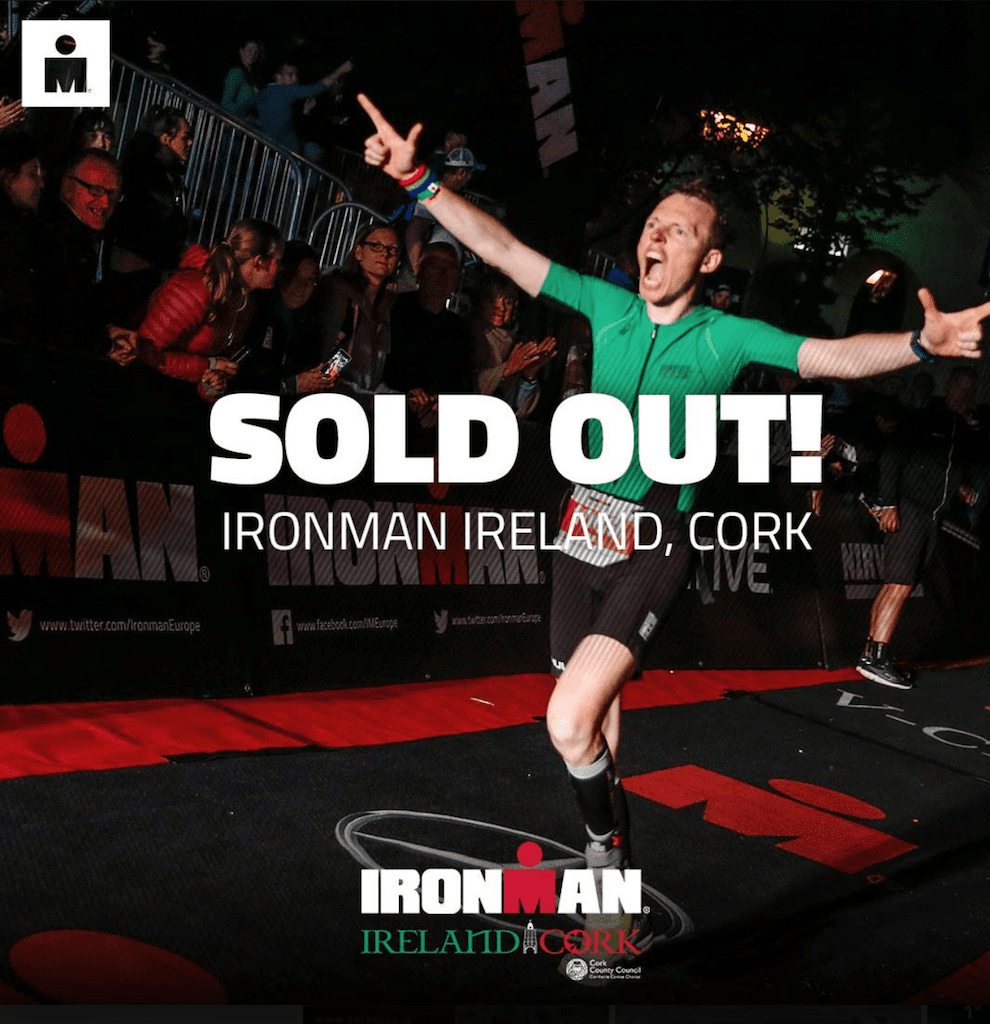 Cllr Patrick Gerard Murphy, Mayor of the County of Cork said "IRONMAN IRELAND gives the opportunity to promote not just East Cork but all that Cork has to offer. IRONMAN will showcase all that is great about Cork, our beautiful beaches, historic towns and world-renowned hospitality to a world-wide audience.  But it will also be an example of our unique community spirit.  IRONMAN is an international event but it is also a community event with hundreds of volunteers being a part of this experience.  IRONMAN celebrates every athlete equally and it is this spirit that will make this event so special.  It will demonstrate how we can work together, from businesses to emergency services to make this event a success for everyone and for everyone to feel a part of.  This will be an event that invests in both people and place and I look forward to what will be an amazing experience."
The Race
The race will get underway with a 3.8km (2.4-mile) swim with a rolling start from the golden and sandy Claycastle beach in Youghal Bay, with a two-lap 180km (112-mile) bike course lying in wait. Beginning in the centre of Youghal town, athletes will take on the challenge of climbing up the famous Windmill Hill twice, which undoubtedly will also become a spectator hotspot.
The athletes will then encounter a combination of flat country roads and undulating coastal roads with magnificent sea views of Youghal Bay, Ballycotton Island and Cork Harbour. This breathtaking course goes around County Cork, into the town of Midleton (home to the famous Jameson Distillery) and will rise to a maximum elevation of 190m above the town before a technical drop back into Youghal. After tackling the bike course, the participants will embark on the 42km (26.2-mile) run course, the highlight of this new event. This will be a flat four-lap run course through the centre of the historical town of Youghal, taking in Youghal Harbour and the famous Clock Gate Tower. Athletes will run under the arch of the Clock Gate Tower  during each lap before finally running under the iconic IRONMAN finishing arch at Green Park to the words 'You are an IRONMAN'
Regional Director, UK & Ireland, Declan Byrne said "After a successful launch in June of this year with our partners in Cork County Council, we are delighted that the inaugural IRONMAN in Ireland has captured the imagination of the triathlon community from all over the world by selling out so quickly.  We look forward to creating a truly iconic race on the IRONMAN global calendar and delivering an exceptional athlete experience in Youghal, Co. Cork in June 2019.  This race will truly complement our existing 70.3 event in Dun Laoghaire creating a unique race series in Ireland"
IRONMAN Ireland, Cork offers 40 qualifying slots for the 2019 IRONMAN World Championship in Kailua-Kona, Hawai'i.