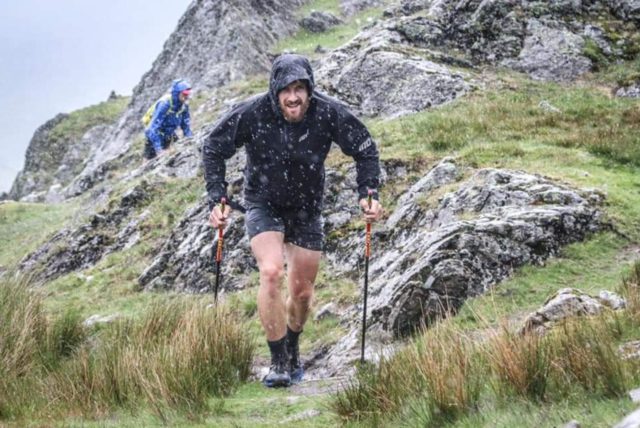 Last week, Irishman Paul Tierney etched his name into mountainrunning folklore by breaking an incredible record. He successfully summitted all 214 Wainwrights peaks in the Lake District in the UK in a record time.
Mountain running, especially in and around the Lake District region of England, is known as fell running. By its nature, fell running lends itself to much more interesting and elaborate challenges than road running. There are a whole swathe of famous fell running challenges, the majority of which involve summitting a series of peaks.
Paul embarked on this challenge to raise money for mental health charity Mind, in honour of his friend Chris Stirling, who passed away in April. The challenge Paul set himself was to break the record for summitting all of the Wainwrights. The Wainwrights are a defined set of 214 peaks in the Lake District, and summitting them all is a monstrous task!
The challenge would be 320 miles long , with 32,000 meters of elevation gain. The record Paul was aiming to break was six days and thirteen hours, set by Paul Birkenshaw in Jun 2014. The elements play a much bigger role in the mountains than on the road. Weather can change in a heartbeat, and you can be quite a distance from safety if it starts to look precarious. Many a promising record breaking attempt in the mountains has been sidelined by the weather.
He did it though, and in some style too. Paul completed the challenge in a time of six days and six hours, shaving a whole quarter of a day off the record. The weather did get pretty gnarly halfway, but he toughed it out with a combination of running and hiking.
Paul, alongside fellow Irish mountain running star Sarah McCormack, run an online running coaching service. If you want to dip your feet into mountain running in Ireland, check out the Irish Mountain Running Association. There are a couple of races most weeks, and the midweek league races are typically suitable for beginners.
Paul's Strava activity for this run is a thing of absolute beauty.