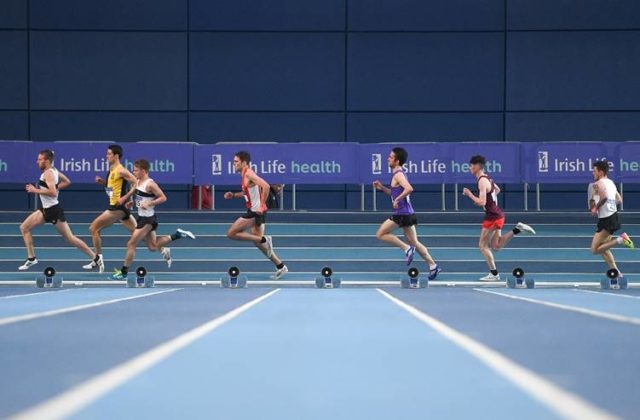 Athletics Ireland yesterday announced that six high profile Irish Life Health athletics events will be streamed in 2019, with the first of these being the Junior and Under 23 Indoors which takes place this Sunday January 27th.
Over 250,000 tuned into streamed athletics events in 2018 and Athletics Ireland Marketing Manager Daragh Browne is confident 2019 will see viewership top 300,000.
"We are delighted to be able to offer this service again in 2019 and we must thank our sponsor Irish Life Health for providing us with the platform to showcase our great sport to an ever-increasing audience."
Live Stream Goals for 2019
"Our target this year is to stream six high class national athletics events and to reach over 300,000 views. It's an ambitious target but streaming of the 2018 Irish Life Health Senior Indoors attracted a viewership of over 90k alone and the feedback received from fans was overwhelmingly positive, so we see no reason we can't build on this success" said Browne.
Liz Rowen, Head of Marketing, Irish Life Health commented: "We are really excited to work with Athletics Ireland to offer live streaming at six Irish Life Health events this year. Through our partnership, we have a shared vision to get Ireland active and staying healthy. Streaming these events and showcasing talent will hopefully help to inspire the next generation of athletes to get involved in the sport."
Hamish Adams, CEO of Athletics Ireland: "This is the fifth year in which Athletics Ireland has live streamed our Irish Life Health events and we are delighted to once again partner up to promote our great sport to a growing audience."
A full list of streamed events can be found at HERE