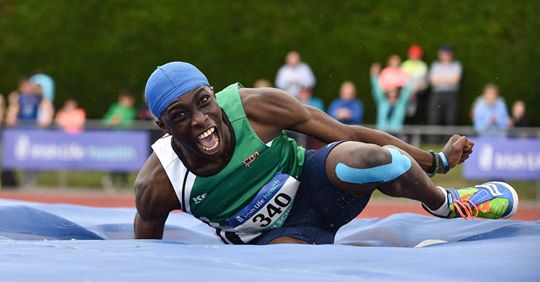 That time of year has rolled around again where Ireland's best schools' athletes compete in the Irish Life Health All Ireland Schools' Track and Field Championships in Tullamore on Saturday (June 2nd).
The 122 event programme will be streamed live on Facebook from 9:30 and includes some already well-known rising stars such as Sarah Healy (Holy Child Killiney), Rhasidat Adeleke (Presentation Terenure), Darragh McElhinney (Col Pobail Bantry) and Aaron Sexton (Bangor GS).
It promises to be an action-packed day with future stars in athletics, sport and daily life take part. You can check out a stat pack of past schools' stars here.
For the full timetable: https://www.athleticsireland.ie/downloads/events-timetable/Irish_Life_All_Ireland_Schools_Track_and_Field_Timetable_2019_Updated_22.05.19.pdf
Full preview on Athletics Ireland: https://www.athleticsireland.ie/news/cream-of-the-crop-set-for-irish-schools-championships