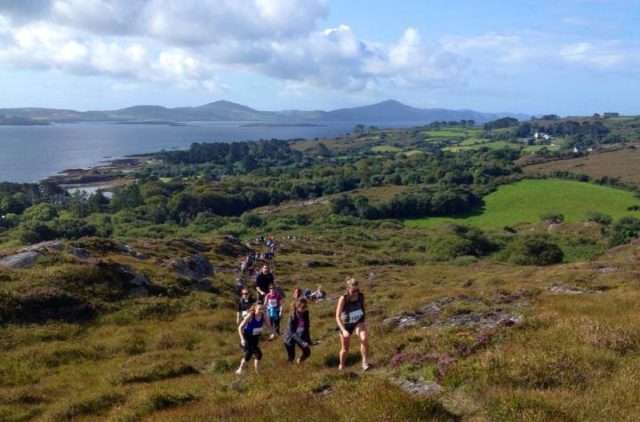 A Cork-based charity event taking place along the scenic Sheep's Head Way has been applauded by talk show host Graham Norton.
The Irish comedian has offered his support to all the participants in the 15.5km off-road run and walk, taking place in Ahakista this summer.
The Sheep's Head Challenge
First held in 2015, The Sheep's Head Challenge, will begin and finish at the Tin Pub in the West Cork village, where Norton has a home.
"My personal Sheep's Head challenge is normally trying to walk home from the Tin Pub, so I'm in awe of all the runners and walkers taking part in this year's challenge," he said. "It is a wonderful opportunity to enjoy the stunning area while raising vital money to improve people's lives."
With Pieta House among the beneficiaries of the event, the Sheep's Head Challenge on June 29 is expected to attract walkers and runners of all abilities.
The Route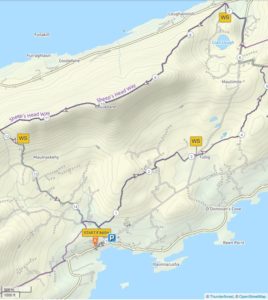 The mountainous course climbs 436 metres and overlooks Dunmanus Bay to the east and Bantry Bay to the west.
Some 179 walkers and runners completed the inaugural challenge four years ago, and race organiser Declan Whooley hopes to see a similar flood of support for the event.
"Last time around, some people felt apprehensive beforehand about their ability to get around, but everyone was blown away by the route," he said.
"From locals who weren't as familiar with the terrain as they might have been, to the first timers in the area, the feedback was incredibly positive. It is also a great opportunity to fundraise for such worthy causes."
Fundraising
In addition to Pieta House, proceeds from the event will also go to local organisations Muintir Bhaire Sea Scouts and Muintir Bhaire Foroige club.
"The demand for our service is forever growing and Pieta house receives roughly 15pc of its funding from the government; the other 85% is made up from the generosity of the public," Darran Coyle Garde of Pieta House said.
"On average it costs €1000 for some to go through the service, so for every €1000 raised that is one person who has been helped."
How To Get Involved
Online registration is €20 and on-the-day registration is €25, with a €10 entry fee for those young participants under the age of 18.
Water stations will be placed at numerous points along the route with light refreshments available at the end of the course. More information on the Sheep Head Challenge here.