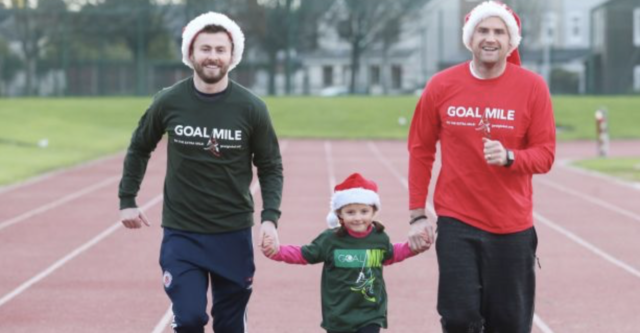 Work up an appetite whilst giving back by taking part in the 36th annual GOAL Mile taking place across the country on Christmas Day.
The event sees tens of thousands of people run, jog or walk a mile to raise funds and awareness for GOAL. One of the country's most popular annual events and longest-running festive fundraising events, GOAL Mile is a Christmas tradition for thousands of families.
Going the Extra Mile
GOAL Mile was established in 1982 when the late chairperson of GOAL and international athlete, Noel Carroll, asked local people and their families to run a mile at The Phoenix Park on Christmas morning for GOAL.
Much to everyone's delight, more than 250 people turned up. The following year saw the event move to Belfield, University College Dublin.  Last year, more than 130 GOAL Mile events took place across the country, with Miles in Dublin, Galway and Cork attracting thousands of participants. With new locations announced each year they have come a long way since that first Mile in 1982 – raising millions of pounds for GOAL's life-saving work.
Find your local GOAL Mile this Christmas on the link HERE