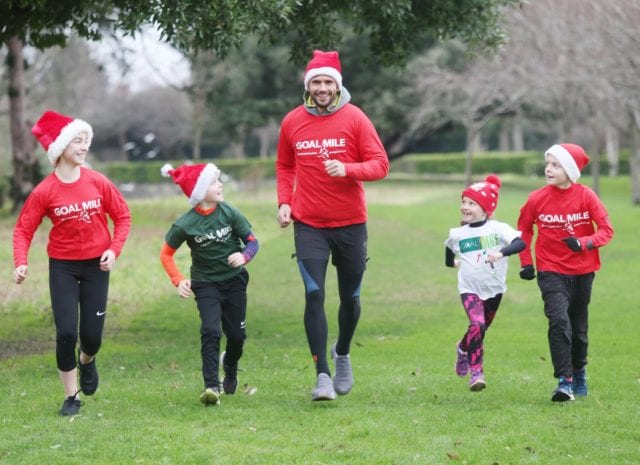 The GOAL Mile is not just one of the biggest, but it is also one of the longest-running annual charity fundraising events over the Christmas period. For the past 37 years, it has embedded itself as a central part of families and friends' festive traditions in villages, towns, and cities all over Ireland.
Tens of thousands of people of all fitness levels will be taking part in the annual tradition of completing the Goal Mile on Christmas morning with family, friends and neighbours. With 130 venues across the country, it is Ireland's biggest fundraising event of the festive season.
The concept is simple: just run or walk a mile and contribute whatever you can afford to GOAL on the day, and that simplicity is part of why the GOAL Mile has been such an incredible success.
It offers friends and families an opportunity to spend time together, exercise and have fun, while at the same time helping raise money and awareness for some of GOAL's most vital programmes in the developing world.
Get Involved
Getting involved couldn't be easier. No need to register. Or collect donations in advance. Just turn up on the day and give what you can to GOAL. Every mile really does count! It's thanks to GOAL Mile organisers and participants that millions of euro have been raised to support GOAL's work in the developing world over the past three and a half decades. And countless lives have been saved and improved.
Go on, go that extra mile for GOAL this Christmas.
With over 130 venues spread across the length and breadth of Ireland, you'll never be too far from an event.
Check out the full listing HERE