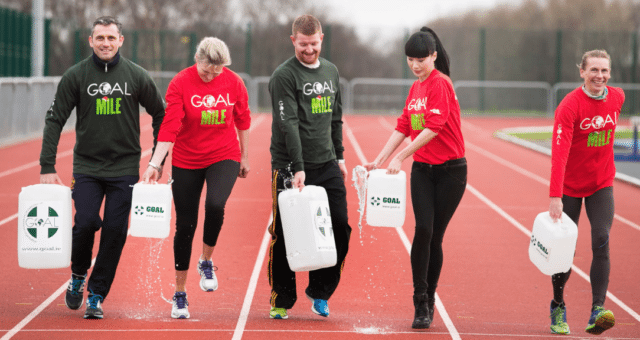 Thirty six years on and still going strong, the GOAL Mile is synonymous with Christmas in Ireland.  The event sees tens of thousands of participants run, jog or walk a Mile and raise funds and awareness for GOAL's programmes in the developing world. GOAL Miles are held at Christmas in villages, towns and cities right across Ireland.
If you fancy a break from the Christmas Day festivities, need to clear your head in the fresh air or would like to start a new family tradition why not check out your local GOAL Mile taking place tomorrow.
Get out, get active, get social and make your Christmas a great one for GOAL.
You can find your local GOAL Mile  HERE 
Photo Source: www.GOALGlobal.org