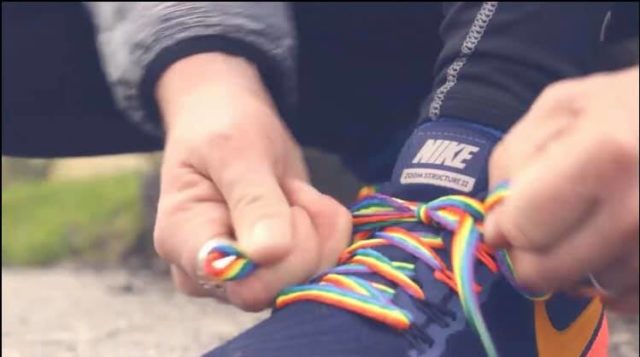 Cork Frontrunners is the new LGBT+ Running Group in Cork.
"The social running group was set up as an initiative of the Gay Project in October 2018 in response to the under-representation of LGBTI+ people in sports and athletics globally", said Michael O'Donnell, Community Development Worker with The Gay Project.
"Research in the UK has shown that 55% of gay men don't engage in enough physical activity to stay healthy in comparison to 33% of straight men. We believe issues such as homophobia in sports, and minority stress are big barriers to getting involved for gay, bi and trans men in particular".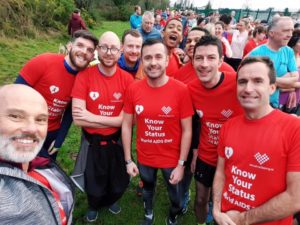 "The club has grown in numbers and strength since its inception. In that time we have completed a Couch to 5K program facilitated by a Personal Trainer Sheldon Kirkwood who did a fantastic job.
The first official 5K we took part in was the Ballincollig Parkrun on World AIDS Day and we also completed the Togher Mental Health 5K on December 30th".
"We are part of a growing a movement of athletes and social runners/walkers and joggers who have an interest in getting or staying fitter and healthier".
Cork Frontrunners catching up with the Big Cities
The group meets on Mondays at 7:30 pm and Saturday Mornings at 11 am by The Lough for a social run and coffee afterwards. Cork Frontrunners is registered with the International Association of LGBTI+ Clubs known as Frontrunners International.
The Gay Project Coordinator Padraig Rice said:
"Last August a group of us from Cork competed in the global Gay Games in Paris. When we were there, I was struck to see that most big cities like London, Sydney and Los Angeles had big LGBT running clubs. We decided that a Cork LGBT running club could do as well if not better than the big cities at the next Gay Games in four years time! That sparked the idea to set up a running group as part of our Winter Wellness programme".
He added, "One of the key goals of the Gay Project is to set up self-sustaining community groups and initiatives and I'm really proud that this running club is the latest in a long line of groups and initiatives that we have helped set up over the last few years."
Why not join?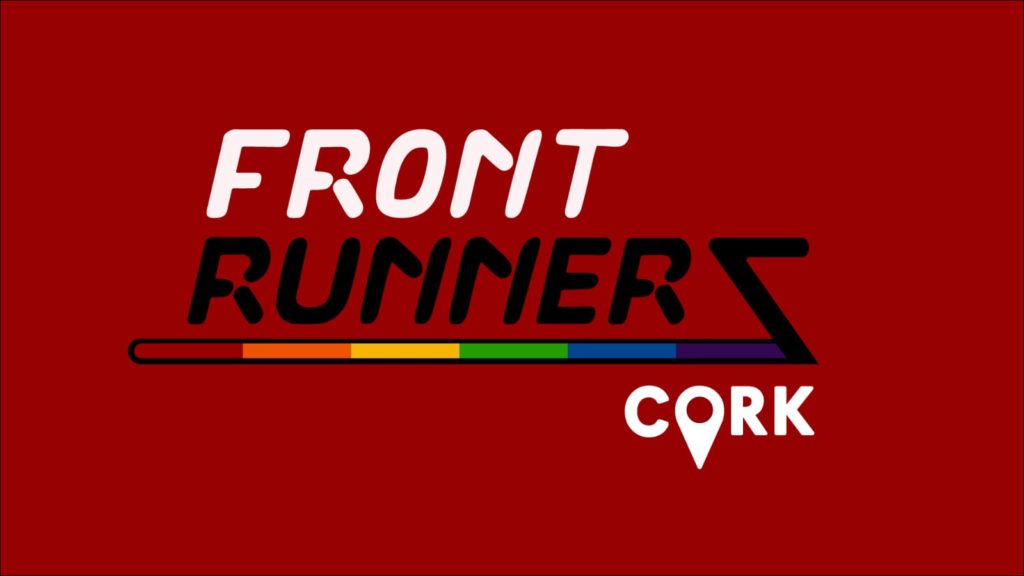 Padraig added "There are very few barriers of entry for running. It's free to take part. It will improve your health. And it's a great way to meet new people for the new year. Suitable for all ages. And an ideal alternative to the pub for those that are doing dry January!"
Club member Evan Murphy said "I joined Frontrunners Cork because I wanted to try a new activity. I don't run and starting off I was a bit apprehensive at how advanced some might be compared to me but I was able to start the programme at my own pace and worked up from there. Besides getting, fitter and healthier the social aspect is definitely great. There's such a mix of people, ages, shapes, and everyone just gets on with it and interacts. It gives a new space for those people in the community who feel that drinking is the only aspect to socialise with other LGBT people. We now have a starters group beginning in January which means more people and more craic."
Follow member Thomas 'the blow in' from Denmark said:
"It has been a great space for someone who is new to the city and who is interested in socialising in an LGBT-setting that does not involve alcohol."
Starters Group and New Members
We are recruiting new members in January 2019. If you or someone you know is interested you can come to one of our training sessions or contact Michael in the Gay Project Cork at cgpcommunitydevelopment@gmail.com. You can also get us on Facebook.
For more information please contact Micheal O'Donnell on 087 3647901 or cgpcommunitydevelopment@gmail.com.