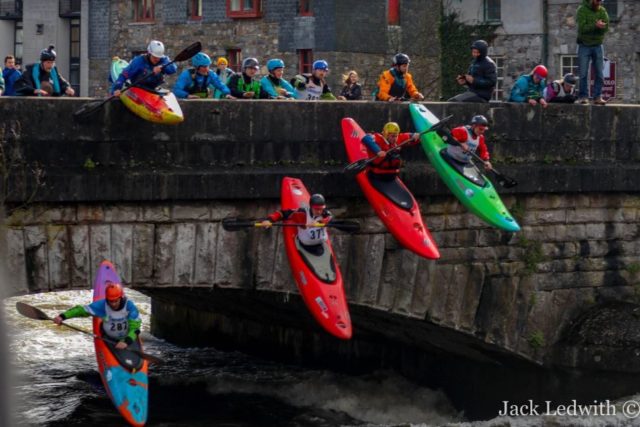 Galway Fest has become one of Europe's largest kayaking festivals, and its eighth year is going to be the best yet.
This year started off with huge excitement when registration sold out in 6 hours selling 250 tickets. This was record breaking for not only Galway Fest but for any kayak festival out there in the world.
Last year showcased some of the best freestyle kayakers in the world from David McClure, Irish National Champion and 5th in the World to Quim Fontane, Spain previous World Champion. The women's this year is going to be on fire with Sage Doneally previous silver world medalist all the way over from the USA and the current World Champion Ottilie Robinson Shaw from the UK. David McClure hit a huge ride of 1700 points last year, with GB champions Gav Barker coming over this year and Rob Crowe who knows what kind of points will be on the score sheet.
An Exciting Lineup

The weekend begins in Tuam, Galway for the Friday Freestyle event. Local kayakers and internationals put on a showcase and put down some of the biggest freestyle kayaking rides at one of Europe's top Freestyle Kayaking spots. For the first time ever last year there was a floodlight finals, which will take place again this year weather permitting (rain is needed prior to the event to get the correct river levels for the feature to work). With all of the rain over the past week and in the coming weeks it is looking good.
Saturday's event site is located in the small Gaeltacht town that is An Spidéal. The challenge comes trying to find the fastest lines down this Irish river, with local knowledge being key. Locals Lucien Schreiber and Aoife Hanrahan topped the men's and women's last year but this year for sure will be an exciting one! Without doubt the final rapid Poll Gorm providing the height of entertainment, with individuals racing through to try and not loose a second of time and others coming through with the biggest smiles on their faces either upright or upside down as they reach their goal for racing the Boluisce for the first time.
The final event on the Sunday moves into the heart of Galway city, where the morning starts off with the Mass Slalom/8 Ball Start race, one that gets everyone up and going and awake for the Boater X event that lies ahead. With the incredible view of Galway Bay and the challenging course even the best of kayakers struggle to get through to the next round with the very unpredictable course. The atmosphere is electric watching some of the fastest boaters in the world race head to head.
This year the weekend will finish out in NUIG, where there will be a talk from the legendary kayaker that is Dave Manby, he has done it all from the heights of Everest and Dudh Kosi to expeditions in Iran and Nepal.
A Team Effort to Raise Funds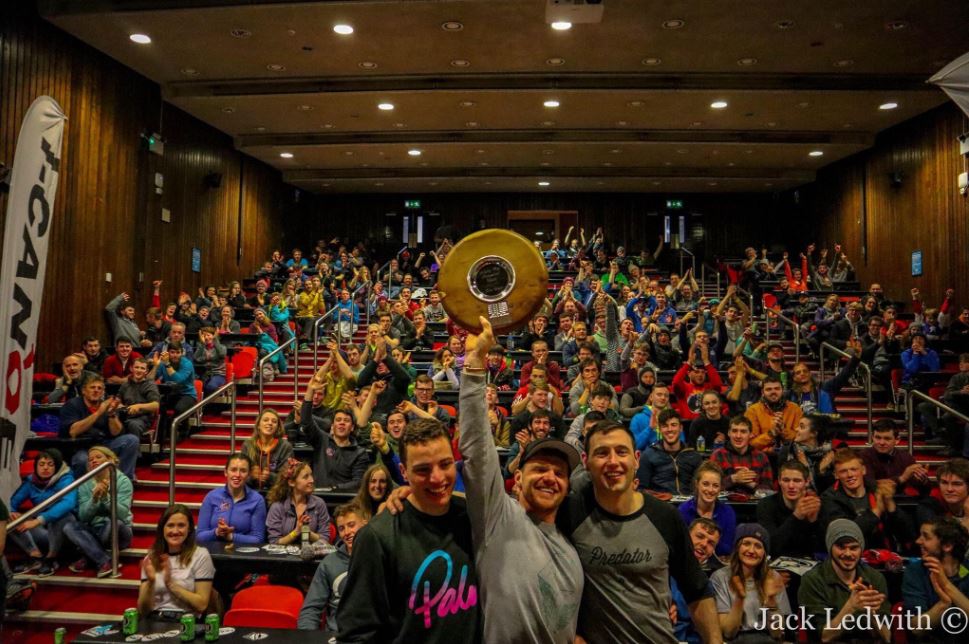 This event has grown massively over the past 8 years and has become one of Europe's largest kayaking festivals. This is all with credit to the local Irish community that bring the excitement and maintain the stoke throughout the entire weekend. As Adrian Mattern, German Red Bull Athlete put it, Irish kayakers always have an impact on you world wide, be it because of their stoke on the river, their laughs and smiles at the put on or take out or their rally always for any party or any festival. But when you get the Irish all together at one festival over one weekend there is no event like it.
A large part of Galway Fest each year is to give back and say thank you to those who make this event happen:
Irish Community Rapid Response: On the 2nd of November 2019, we lost an incredible individual who shone a light on every person she ever met. Her bubbly nature was infectious to all both on and off the water and that is why to Aisling O' Connor we would like to pay tribute to you and the special life that you lived.
The Kevin Bell Repatriation Trust: An organisation which since 2013 has helped 855 families to bring their loved ones home from accidents abroad. In particular, they have helped our own Irish Kayaking community in bringing three of our own loved ones home in recent times.  We would like to say Thank You to Colin and Eithne Bell for all of your kindness in recent years and to provide funds for future families. With these lows have come some of the most amazing highs on the water both in Ireland and internationally. We do not want to see our rivers being dammed and we as an Irish Kayaking Community would like to see more rivers flow.That is why for our second and third organisation this year we would love to see donations going towards Free The Rivers Fund and the Balkan Rivers Defense.
Free The Rivers Fund: Originated from the minds of a group of kayakers with different struggle against hydropower projects that were threatening the free-flowing creeks and rivers of their homes. FRF gives financial support to those who spend their free time protecting rivers from being dammed.  This group has done incredible work to keep our rivers free.
 The Balkan River Defense: This organisation has 4 incredible goals
DEFEND the remaining free flowing rivers of Europe.
EXPOSE hydropower as unsustainable energy.
PROVIDE alternatives through science, education, creativity + adventure sports.
SUPPORT a network of local river activists.
An Incredible Spectator Event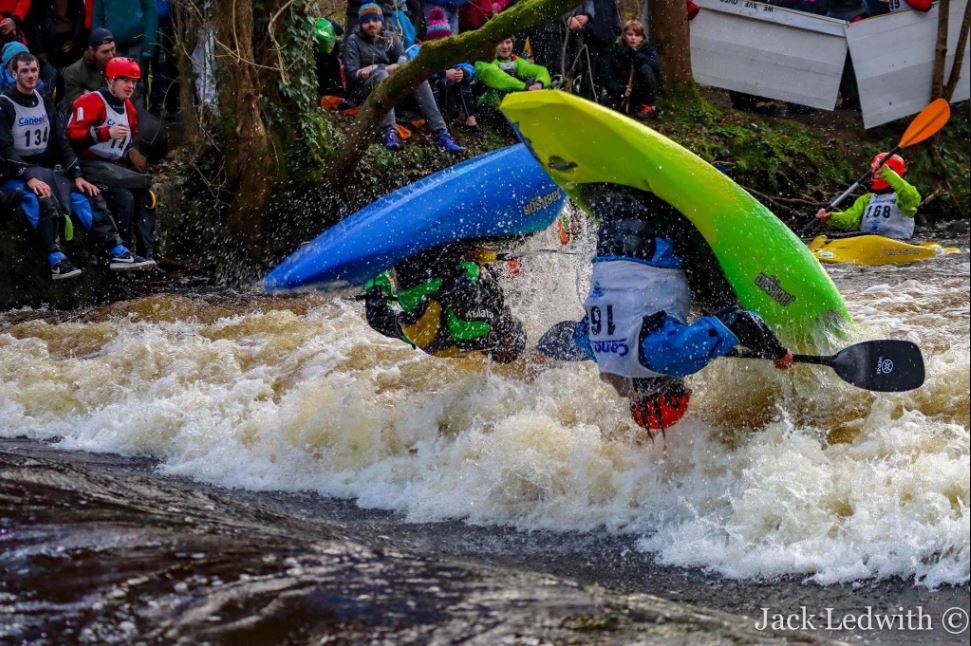 All in all Galway Fest is not an event that will be about the most extreme whitewater but it will be an event that holds one of the best freestyle events as well as a celebration of the Irish Community. It is about having the best time possible on the river, creating new friends and reminiscing with old. All that matters at Galway Fest is having a good time and never letting a smile leave your face all weekend.
This is an incredible spectator event on the 6th, 7th and 8th of March 2020 – make sure to save the date!