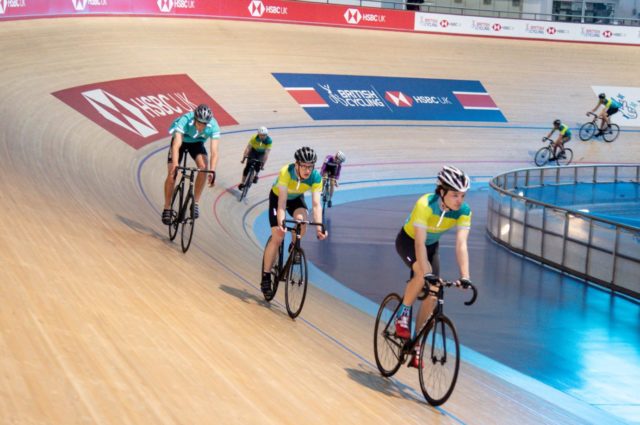 French national Etienne Hamon wins inaugural Deliveroo Rider Races Series Ireland's finalists will now compete for the UK-Ireland championship in London
Deliveroo today announced the winners of its inaugural Irish national cycling championship, the Deliveroo Irish Rider Races Series with Frenchman Etienne Hamon being named Ireland's fastest Deliveroo rider.
A dozen Deliveroo riders descended upon the Sundrive Velodrome in Crumlin, Ireland's oldest cycling track which measures 460 metres.  In a bid to be named Ireland's fastest Deliveroo rider, three riders emerged as the speediest of the bunch.
French national Etienne Hamon, who has been a passionate cyclist for several years took first place in the impressive time of 35.17 seconds. A translations specialist, Etienne worked with Deliveroo in France for more than three years and decided to continue working with Deliveroo in Ireland since he moved to Dublin earlier this year. His victory builds on previous successes including cycling 500km in one day without sleep!
Chris Duff, 34, from Blanchardstown in Dublin, a full time rider with Deliveroo who has been working with the company for three years came in second, in a time of 38.54 seconds.  This was Chris's first time cycling on a track bike, although he once cycled from Barcelona to Genoa in nine days covering 1,400km.
Tom Pywell, 22, from Edenderry, Co. Offaly clocked a time of 39.20 seconds making it to third place. Tom has also been riding with Deliveroo for three years, and just graduated from Trinity College Dublin, with a degree in Computer Science.
The top three riders qualify for the grand final of the competition, which will take place at the Lee Valley VeloPark in the Queen Elizabeth Olympic Park in London, for approximately 200 riders in total – the rest of the competitors emerging from the Deliveroo Rider Racer Series held in towns and cities across the UK.
Michael Healy, General Manager of Deliveroo Ireland, said:
"We're very proud to be hosting the Irish Rider Races Series for the first time. The Rider Races are a brilliant way to celebrate the talented individuals who make it possible to deliver great food to people across Ireland. I want to say a big thank you to all the riders who came down to join us in keeping the spirit of the iconic Sundrive Velodrome alive. I'm looking forward to seeing if o of the three Ireland finalists can go on to be crowned the fastest rider in the UK and Ireland."
Race champion Etienne Hamon said: "I'm delighted to be crowned Ireland's fastest Deliveroo rider and can't wait for the UK-Ireland final in London. I've always had a keen interest in cycling, and so working with the Deliveroo in my spare time makes total sense. It allows me to top-up my weekly income and keep fit and healthy while I'm at it."