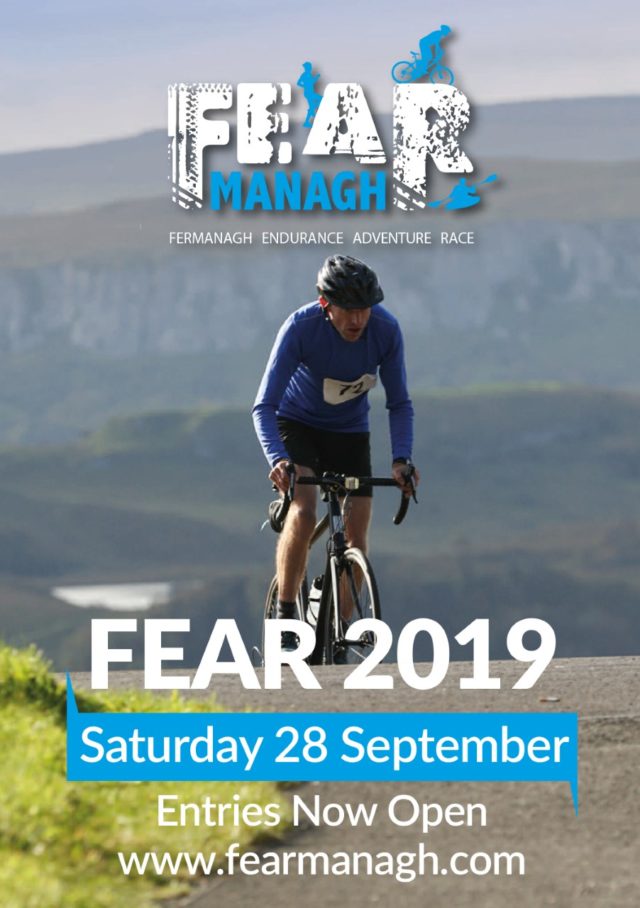 FEAR is a multi-sport competition consisting of three sporting disciplines cycling, trail running and kayaking.
When does it take place?
The race takes place Saturday 28 September 2019.
What better way to spend a Saturday morning than getting up close and personal with Fermanagh's rugged and wild terrain?
What will it be like?
Cycle through quiet back roads that cut through the limestone landscape, carved out by Ireland's icy past, they're guaranteed to give you more ups than downs.
Then experience the wetter side of Fermanagh as you take to the water for 2 challenging Kilometres along Lough Erne's rocky shores – and if the 304 metre near vertical climb to the top of the Magho Cliff Challenge doesn't take your breath away, then maybe the panoramic view it offers at the top will!
There are two ways in which you can compete in FEAR.
Team Event (not a relay)
As a member of four person team.
Competitors can enter as part of a four person team. The Competition will be won by the team with the best combined time (best three times used)
Or as an Individual
Male or Female
So in a county steeped in myth and folklore, are you ready to become a legend in your own time?
Feel the FEAR and do it anyway! Enter here.