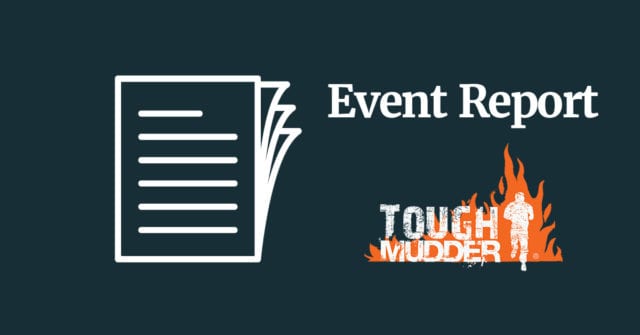 On July 21st, thanks to the hundreds of organizers and sponsors, I got to complete my 2nd ever Tough Mudder and proudly got to fulfil my role as Tough Mudder ambassador for the second time.
I went into this event with a group of 34, the biggest I've ever had with me on an event like this. Most of them were beginners who all had the same fears and worries leading up to it that I'm sure many of you had but feeling the energy in the air as our bus pulled up to the starting area meant all those fears were replaced with excitement. Waiting for our chance to enter the warm up area while people who had just finished walked by, covered head to toe in mud gave the first timers in my group a hint of what was in store over the next 10 miles. After taking a knee to recite the Mudder pledge it was all go. My group quickly melding together with another that were there for their first time who we stayed with for the entire course. The ground in between obstacles was very hard due to the drought at the time but it didn't seem to slow anyone down.
I had my group told that we are going to get muddy and if I saw anyone looking a little too clean I'd be quick to fix it so it made me very happy to watch them dive, literally dive, into the first major obstacle, Kiss of Mud.
10 miles tumbled by. I remember thinking "wow, that was fast" when we were told we had 1 mile left by one of the amazing volunteers on the course and before I knew it, it was done.
Already looking forward to next year. Hope to see you there.
Hoorah!
Ross