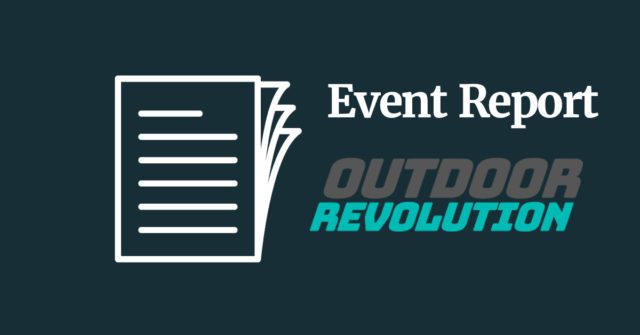 On Saturday the 24th of March, I attended the Outdoor Revolution event in the RDS.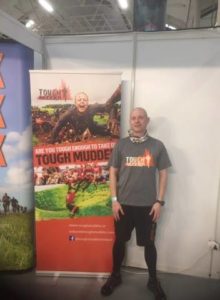 The event brought together a number of Irish health, fitness and outdoor themed companies, giving them a platform with which to show their services. Notable attendees included Great Outdoors, Athletics Ireland and Fulfil. Alongside this, a plethora of icons from the Irish sports, fitness and wellbeing scene gave talks on the main stage. These included Joe Brolly, Rozanna Purcell and Stephen Hunt. There were also health and fitness workshops and tutorials throughout the day that people could dip in and out of. There was plenty going on if this was your scene.
The event took place on Sunday too, but I only attended on Saturday. As it was one of the few nice days of 2018 so far, the crowd at the event was quite moderate. Even with all the freebies on offer, it's hard to compete with sunshine when it appears! I was there on behalf of Tough Mudder Ireland and RunIreland.com, helping to promote this year's Tough Mudder event, as well as RunIreland.com's other events.
The event itself was very well run from my point of view. The regularity of the speakers on the main stage constantly injected jolts of energy into the place. All of the staff were friendly to deal with and there was a positive atmosphere throughout the day. Any of the stands I visited myself were very helpful and informative, with most of them offering freebie tasters of their products or services. I'll give a special thanks to Ros Nutrition, Yomega, Avonmore, Fulfil and Great Outdoors for keeping me fed and exercised throughout the day!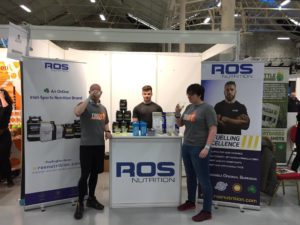 Hopefully, we'll see this event come around again. As I said, the weather was hard to compete with, especially with how cold it's been for the past few weeks. There is plenty potential for an event like this to grow, and it makes for a great way to find some gems within the health, fitness and wellbeing industry.