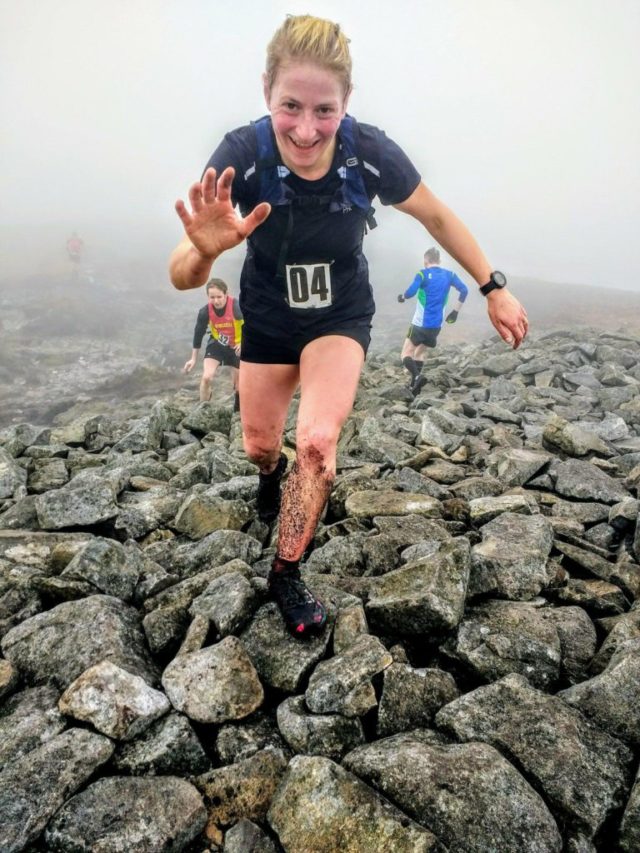 Once upon a time, there was a charming young blonde-haired girl who lived deep in the countryside of County Armagh on the family farm. Her name was Esther Irwin and she was very keen on sport throughout her school years.
Esther was an excellent hockey player and ended up playing for Portadown Ladies. After school, romance blossomed and Esther fell for a farming lad. It was not long before she became Esther Dickson and joined her husband on his farm, also in County Armagh, but at a considerably higher altitude!
Esther took on responsibility for the poultry side of things, leaving the cows to Thomas. Soon she was rearing thousands of broilers in huge heated houses. Walking miles kicking out bedding and other such duties, in the early days neglecting to wear a mask for protection from the clouds of dust in the air!
Three little Dicksons appeared. So far. They didn't all arrive at the same time. Demand for welly boots in kids sizes has exploded in the locality.Esther changed codes from hockey to soccer. Again with more success. Then, in 2015, she decided to try a bit of running.
Early Potential
One evening she turned up at Newry track and was spotted by eagle-eyed legend, Gene O'Callaghan, chief scout for Newry AC. Gene knew potential when he saw it. He wasted no time pointing Esther in the direction of Newry AC and coach Kookie O'Hagan.
O'Hagan had been responsible for guiding young starlet Aislinn Crossey to 4th place in the European Junior 800m. The club at that time had quite a large juvenile section and a number of seniors. Esther turned up on club training night and asked a distinguished young gentleman where Kookie O'Hagan was. He was standing just a few feet away and the rest is history.
Esther has a very bubbly personality and can be a little prone to asking a question, then answering it herself, before anyone else has had had a chance to even open their mouth. She is a whirlwind of infectious enthusiasm and tremendously popular. She became part of Newry AC and within a couple of weeks it was just as if she had been a founder member.
Esther raced on the road, cross country and trail. She became great friends with Paul Le Blanc, an American stranded in Northern Ireland due to falling in love with and marrying a Newry girl. Paul, pre veteran status, was a sub-30min 10K guy. Now he was giving back with pacing duties and general motivation in the club.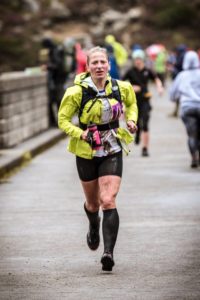 Esther achieved the following PBs: 1,500m 4:59, 3K 10:33, 5K 18:21 and 10K 38:09. However, these times would soon pale into insignificance.
Kookie spotted her strengths and they began working towards mountain running. He had been a top mountain runner himself. Paul jumped on board as well, accompanying Esther on many a long training run in the mountains.
Queen of the Mountains
In 2017, Esther won the Hill and Dale series in her first year taking part. This is a very popular mountain race series in the Mournes. Not only that, she was selected to compete for Ireland in the World Mountain Running Championships in the same year, for Ireland, finishing 51st. Then in 2018 and 2019 she was NIMRA champion while maintaining her stranglehold in the Hill and Dale series.
Farm Girl, as she was named, has also been largely responsible for a huge surge in membership at Newry AC which now can field one of the strongest mountain running teams in the province. Le Blanc also being busy in the recruitment end of things.
That is the story so far. Hopefully only the beginning as far as running is concerned.
In fact, Esther's initial response when an article was suggested, was: "Ah no, wait until I actually do something!"
Article by Lee Maginnis
Lee Maginnis is a keen sportsman who lives in Northern Ireland. He likes the outdoors and is interested in wildlife.