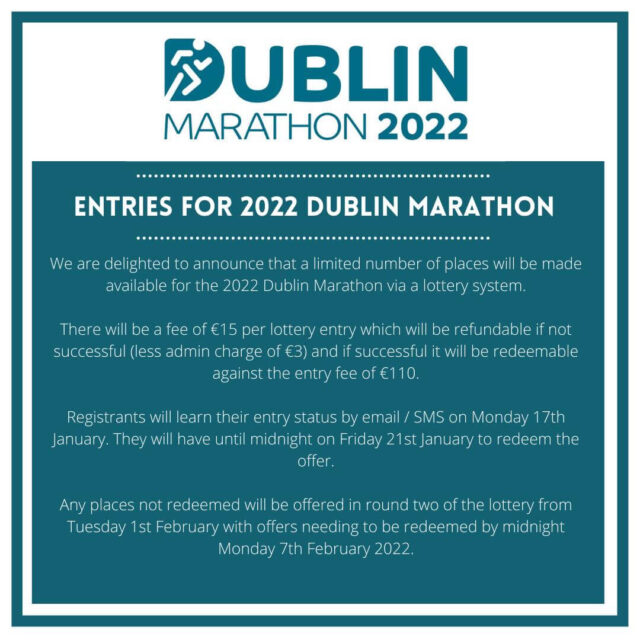 Dublin Marathon announcement today:
"Announcement
We are delighted to announce that a limited number of places will be made available for the 2022 Dublin Marathon via a lottery system.
An application can be made for these places on the Dublin Marathon website from Thursday 6th January until midnight on Thursday 13th January. Please note only 1 entry per person will be accepted.
There will be a fee of €15 per lottery entry which will be refundable if not successful (less admin charge of €3) and if successful it will be redeemable against the entry fee of €110.
For more information "
www.kbcdublinmarathon.ie/blog/ 
Social Media Post: