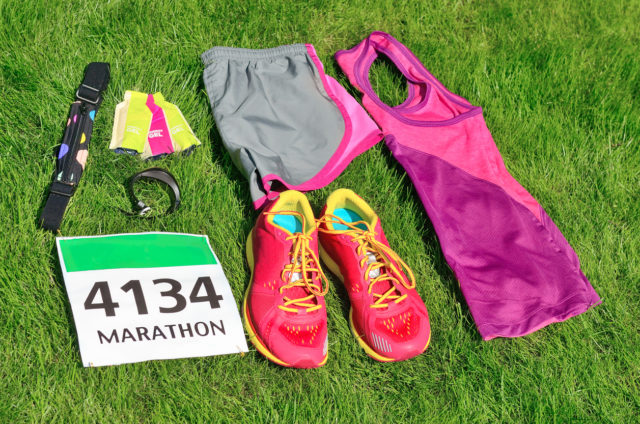 Check out our race-weekend checklist to help you avoid any last-minute disasters and get prepared and focused for the starting line this Sunday, October 27th.
And let's face it everyone knows a runner that has forgotten something and to only discovered the morning of the race in their hotel room far away from home is not ideal. Don't be that person that forgets their lucky shorts or even worse. Runners.
Have a read of the checklist below, create your own list relevant to you and dodge the pitfalls by planning ahead.

Pre-race
Race confirmation
Directions to race and number pick-up
ID
Vaseline or other anti-chafing lubricants
Suncream and Lip balm with SPF
Hat/hairband
Band-Aids
Safety pins
Water bottle
Course Map
Cash/credit cards
Phone
Headphones/earphones
Toilet paper or tissues
Gloves/arm warmers

Race
SmartWatch or GPS
Sunglasses
Gels or sports drink if you've been training with them
Shorts/tights for the race, as weather dictates
Throwaway top or plastic bag!
Runners/ socks
Short/ long-sleeved shirt for race, weather permitting
Sports bra
Belt bag if required and use to running with one

Post-race
Extra socks
Towel
Bag for dirty clothes
Pain killers
Extra shirt and shorts/pants
Waterproof jacket
Snacks
Prepare for any weather, regardless of what the forecasters predict. You've worked too long and hard for this race to let something minor distract you from your end goal.
Good luck!