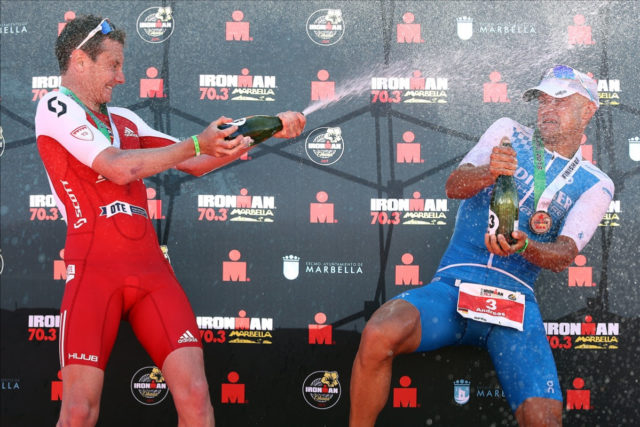 Brownlee of Great Britain has become arguably the most recognisable face in triathlon and the timing of his long-distance debut has been a hot topic since his 2016 Olympic triumph.
He caused a stir when he moved up to the middle-distance making his IRONMAN 70.3 debut at IRONMAN 70.3 St George in 2017, putting in a masterclass to beat names such as Lionel Sanders, Sebastian Kienle and Tim Don amongst others.
Later that year, injury unfortunately kept him off the start line at the 2017 IRONMAN 70.3 World Championship and delayed a possible long-distance debut, but he came back in formidable fashion by qualifying for the 2018 IRONMAN 70.3 World Championship in South Africa where he finished second in a race for the ages against Jan Frodeno and Javier Gomez.
With the IRONMAN World Championship in Kona now in his sights, he has chosen Ireland and IRONMAN Cork, to be the starting point for his long-distance career. IRONMAN Cork, Ireland's first ever IRONMAN race, is already awash with excitement with Irish athletes ready to test themselves over the long-distance in their own country while hundreds of athletes from around the world will be travelling to experience racing in Ireland's Ancient East.
The introduction of Alistair Brownlee on debut adds another layer of stardust to the inaugural event which will be the first European race of the season to be broadcast live on Facebook Watch via IRONMAN Now.
"We already knew the eyes of the triathlon world would be on Cork this June, but with Alistair Brownlee choosing to make his IRONMAN debut here, viewers and local supporters will be in for a treat," said John Wallnutt, IRONMAN Cork Race Director.  "IRONMAN Cork was always going to be an historic event being Ireland's first ever IRONMAN race. Now, it becomes the race where one of the greatest triathletes of our time takes the next step in his triathlon evolution. This is something we can't wait to see," Wallnutt added.
Watch Alistair Brownlee take on his first ever long distance at IRONMAN Cork, as the event will be streamed live on Facebook Watch.