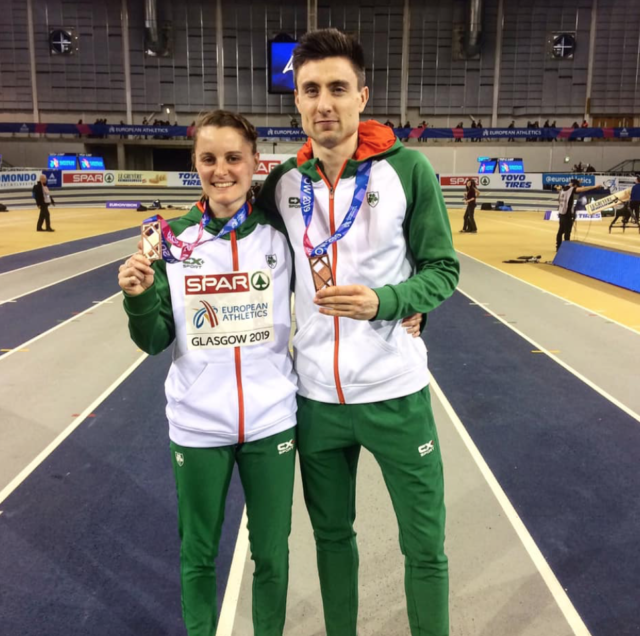 Ciara Mageean (UCD) and Mark English (UCD) won brilliant bronze medals in the 800m in 1:47.39 and 1500m in 4:09.43 respectively on the final night of competition at the European Athletics Indoor Championships in Glasgow yesterday. 
Mark English's Third European Medal
English had to get through to the final on an appeal after being impeded in the semi-final but there was no doubting his medal in the final.
The UCD athlete was at the head of the field from the gun following some smart pre-race strategy advice from his coach Steve Magness.
"Steve told me to get out from the start and expend some energy so I've to thank him for that," said English. "It was really good to get a medal and it shows the young athletes out there to keep sticking at it."
This was the Donegal man's third European medal over 800m – he won bronze outdoors in Zurich, silver indoors in Prague and another bronze last night.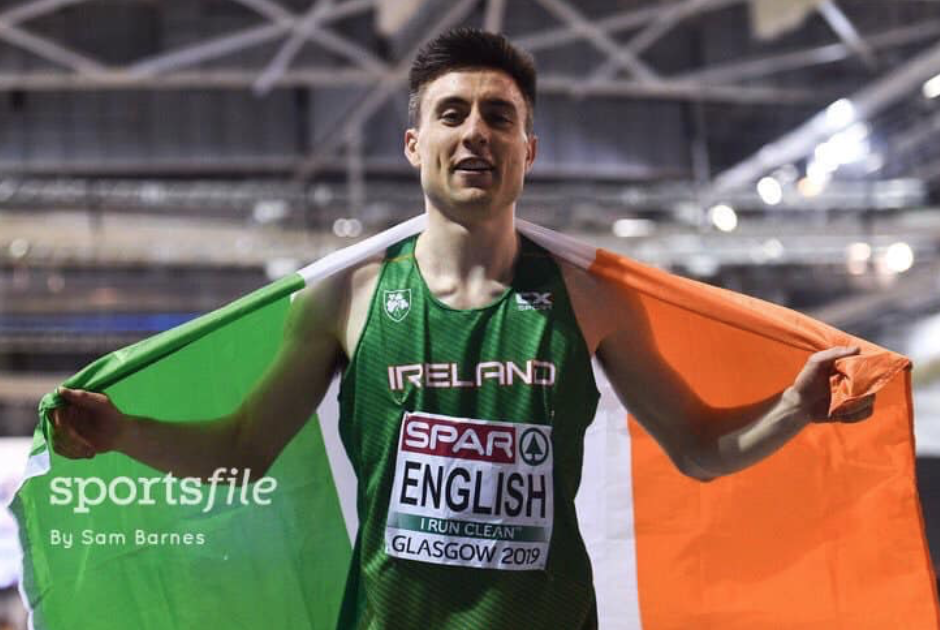 Mageean's 1500m Bronze Medal
Ciara Mageean has endured some difficult moments the last couple of years but this was a brilliant response and added to her European outdoor bronze in 2016.
"It can't always be up, up, up," all the time said Mageean afterwards. "I run to wear the green, white and gold. It's brilliant to be back on the podium. I went out there to run my best."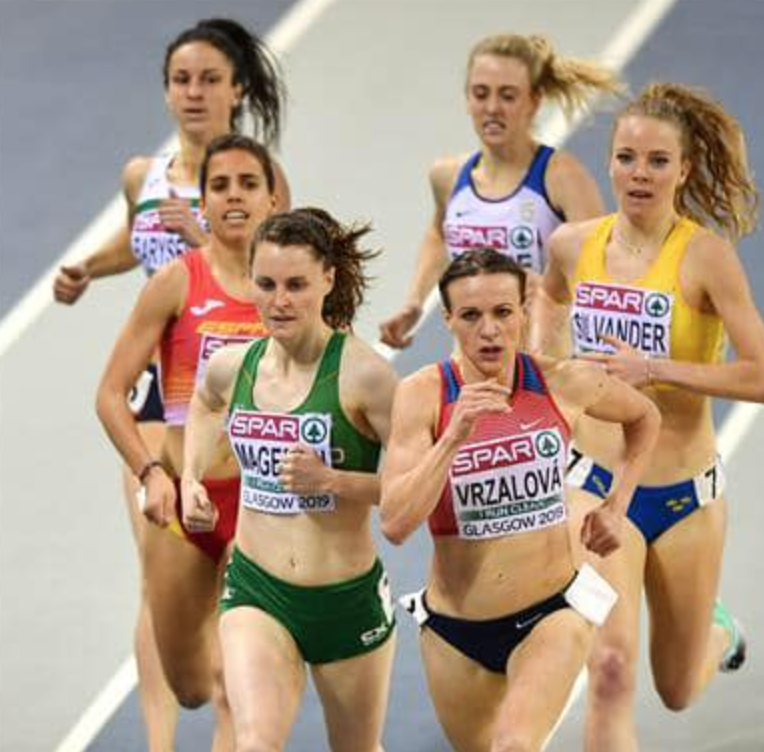 These two medals bring the Irish medal tally to 25 at the European Indoor Championships.
European Indoor Championships Medallists
1966 400m Maeve Kyle BRONZE 57.3
1966 800m Noel Carroll GOLD 1.49.7
1967 800m Noel Carroll GOLD 1.49.6
1968 800m Noel Carroll GOLD 1.56.66
1969 800m Noel Carroll BRONZE 1.47.6
1970 1500m Frank Murphy SILVER 3.49.0
1979 1500m Eamonn Coghlan GOLD 3.41.8
1980 1500m Ray Flynn SILVER 3.38.5
1980 1500m Mary Purcell BRONZE 4.14.2
1985 1500m Marcus O'Sullivan SILVER 3.39.75
2000 1500m James Nolan SILVER 3.41.59
2000 3,000m Mark Carroll GOLD 7.49.24
2002 400m Karen Shinkins BRONZE 52.17
2005 400m David Gillick GOLD 46.30
2005 3,000m Alistair Cragg GOLD 7.46.32
2007 400m David Gillick GOLD 45.52
2009 60m Hurdles Derval O'Rourke BRONZE 7.97
2009 1500m Roisin McGettigan BRONZE 4.11.58
2009 3,000m Mary Cullen BRONZE 8.48.47
2013 3,000m Ciarán Ó Lionáird BRONZE 7.50.26
2013 3,000m Fionnuala Britton BRONZE 9.00.54
2013 60m Hurdles Derval O'Rourke BRONZE 7.95
2015 800m Mark English SILVER 1.47.20
2019 800m Mark English BRONZE 1:47.39
2019 1500m Ciara Mageean BRONZE 4:09.43