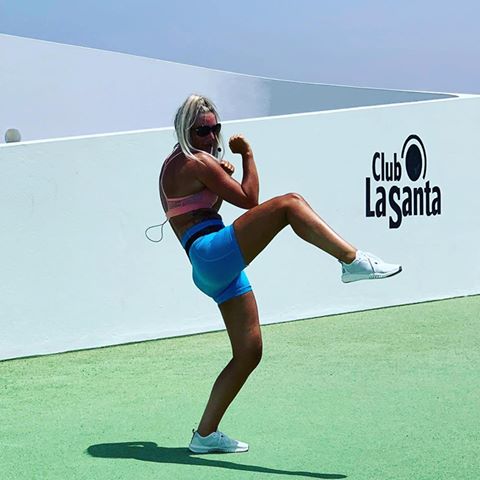 One of the worlds leading sports and active holiday resort, Club La Santa, Lanzarote, has launched Club La Santa At Home, a daily programme of virtual classes from its team of experienced coaches.
The classes, ranging from 20- 45 minutes, will be streamed live on Facebook, with first class A Full Body Stretch and Flow with Diana took place on Wednesday 29th April.
The timetable is constantly being added to, and is available to view on the Club La Santa UK & Ireland Facebook page. It will include a range of Club La Santa's most popular classes, Hiit, Indoor Spin, Stretch & Relax, Yoga, Pilates and meditation. There will also be some live Q&A sessions with the swimming, running and triathlon coaches.
Claire Dyson from Club La Santa UK & Ireland, said: "At this time of year we usually have hundreds of guests from the UK and Ireland heading out to Club La Santa to train and relax. We know that many of them are missing the classes so we have created this timetable to bring a little of Club La Santa experience to your home during lockdown."
For those missing Club La Santa's wonderfully fresh and healthy food, keep an eye out on the Facebook page, as a chef will be making his variations of some of the Club La Santa classic dishes you can make at home.
There will also be giveaways from Ron Hill, Zaazee as well as a Mission Tea bundle. Check out the schedule below and go to the Club La Santa UK & Ireland Facebook Page to get involved.