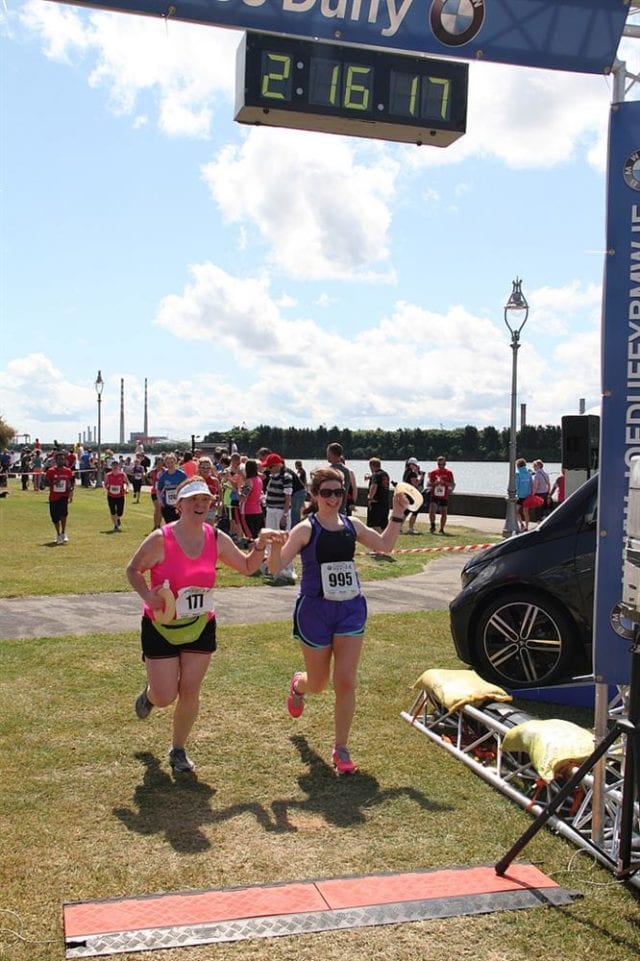 Clontarf Half Marathon is Ireland's flattest half marathon and 5-mile race. It takes place in the scenic setting of Clontarf Promenade and Bull Island with views of Howth Head and Dublin Bay. 
The race is contained within an off-road promenade and Bull Island giving it a unique and relaxing appeal. The 5 mile is all on hard surface. This is ideal PB territory especially for those who have completed the Dublin Marathon. Three weeks after the marathon with no heart-break-hills to face into, this could you chance to chase a late-season PB.

There are pacers for the Half marathon to help you reach your PB, pacers will be running  1.30, 1.40, 1.45, 1.50 and 2 hours.   Those  interested in walking the course, can join in the fun, they start 40 minutes before the racers go under the gun, to ensure they too can get back in time to experience the buzz of the finish line
It's not just the course that makes Clontarf special – it is also the atmosphere. 3,000 fellow runners all pumped, excited and ready for the challenge.  Medals and goodies await you at our unique finish line. This year the post-race soup is being supplied by Just Food company to warm you up after your run/walk
Is it a medal or a Bottle Opener
The Joe Duffy BMW Clontarf Half Marathon and 5 mile have a unique medal that will stand out in your collection and will even assist with the opening of that celebratory fizzy drink as it doubles up a bottle opener,  it's a nice  big chunk of green metal, the organisers do like to do something different  to mix it up every race.

Register Now
You can't beat that finishing feeling running down the finish shoot of Clontarf. Spectators, the DJ and some BMW's to pull you in under the finish gantry. This is an annual SELL OUT race with a limit of 3,000 entries. Entries are filling up fast and they will accelerate once the Dublin Marathon gang begin entering. Half marathon is €28 and the 5 mile is €20. Get your place now before they are all gone, online entry will close on Monday 12th or before if sold out.
Come for the Run, stay for the Fun
Clontarf takes place on Saturday 17th of November kicking off with the Half Marathon at 10am shortly followed by the  5 mile 10.20am). Complete the course and then the weekend is yours. Celebrate your achievements later on in the 'big smoke'. You could even wear your medal out for kudos and an easy chat up line if you are so inclined!. Make Clontarf your end of season / aprés marathon race Enter today HERE