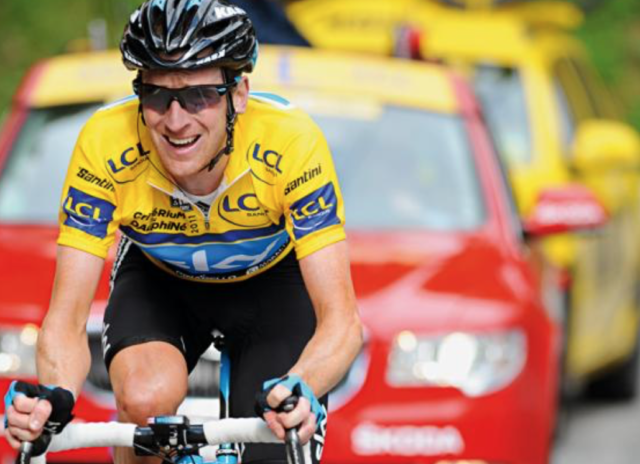 From Tour de France to the Tour de Burren: Sir Bradley Wiggins will take to the highways and byways of the Burren National Park when he rides the Tour de Burren on Saturday 22ndJune
Cyclists from around the world will join Tour de France winner and Olympic gold medallist Sir Bradley Wiggins when he takes to the roads of County Clare at the 2019 Tour de Burren.
Cyclists from all over Ireland and as far away as USA, Spain and the UK will be descending on the small harbour village of Ballyvaughan located at the heart of the Wild Atlantic Way on June 22nd.
The Tour de Burren will be Sir Bradley Wiggins first ever Irish cycling Sportive.  The Burren Cycling Club, organisers of the Tour de Burren, are honoured and excited that Sir Wiggins has chosen the Tour de Burren as his inaugural Irish event to cycle.
"Sir Bradley Wiggins has selected the Tour de Burren because of the stunning Burren scenery and our shared ethos of inclusive participative cycling, the famous Tour de Burren cheesecake is also known to be on Sir Brad's wish list." Burren Cycling Club Chairperson, Kevin Hanrahan commented.
Nearly 2,000 cyclists will join Sir Bradley Wiggins on Saturday 22nd June on a choice of routes through and around the stunning and unique landscape of the Burren and Cliffs of Moher Geopark. There will be a route to suit everyone's ability from 60km, 110km to 150km.
Sir Bradley Wiggins and the Burren Cycling Club encourage cycling by the young and young of heart and Sir Brad will also join the cyclists on the Tour de Burren Family Spin- 14km loop around Ballyvaughan village.  The Family Spin will take place at 11am on Saturday June 22ndand registration will take place from 9am in Ballyvaughan.
When asked about riding in the Tour de Burren Sir Bradley said "I look forward to riding in my first sportive on the west coast of Ireland. Ireland has a great cycling history and I am excited to meet and ride alongside Irish cycling fans on what will be a great day in the saddle."
With entry limited to 2000 cyclists anyone hoping to ride with Sir Bradley Wiggins should quickly register today at www.tourdeburren.com.