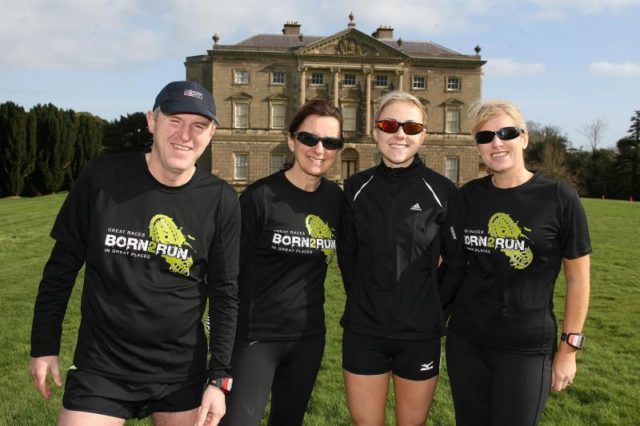 BORN2RUN Events, organisers of great races in great places, are the only Irish company shortlisted in the Race Series category in the prestigious Running Awards to be held in the O2 in London in April of this year Voting closes this week so please show your support for BORN2RUN.
They have been shortlisted for their extremely popular Belfast Telegraph RUN FOREST RUN series which has been gaining momentum in recent years with a loyal band of followers. The series has become even more popular this year with the addition of a 5K route at each race.Only 2 Irish companies have made it through the shortlisting process, the Dublin Marathon has also been shortlisted in the Marathon category.
The RUN FOREST RUN Series is made up of a total of 8 races all held in beautiful forests in Northern Ireland. These include Tollymore forest Park in Co. Down, Gosford Forest in Co. Armagh and Antrim Castle Gardens in Co. Antrim.
BORN2RUN was set up by 3 runners who felt that there was a need for well organised races in scenic locations and they set about finding the right places and then offering runners an excellent package including great medals, post race refreshments and massage.
They have a growing band of followers among the running community and are keen to emphasise that their races appeal to runners of all abilities from the elite athlete to the fun runner and everything in between.
To vote for BORN2RUN
just click on the link below:
https://therunningawards.com/
Then click vote in Shortlists
Then click Running Events
Then click Event Series
Then click Born2Run Forest Series
For more information on BORN2RUN check out www.born2runevents.com
Tel: BORN2RUN 028 4375 1912 from NI/UK 048 4375 1912 from ROI