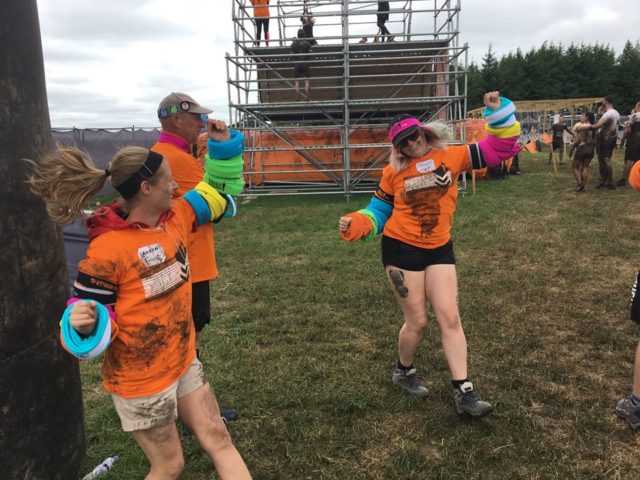 Looking for volunteer work that doesn't feel like work? Or maybe you just want a cheaper than cheap entry to Tough Mudder. Either way, the MVP programme has got you covered.
The Mudder Volunteer Programme is dubbed by Tough Mudder as "probably the best team on the planet". It's fun, full of great perks, and has something for everybody.
How do I know if I can volunteer?
If you're available on the 20th and 21st July 2019, you can join the Tough Mudder MVP. The event takes place on both Saturday and Sunday in Loughcrew, Oldcastle, Co. Meath.
The Mudder Volunteer Programme welcomes volunteers of all sorts – from the ones that want to get stuck in the mud to the ones who would rather stay clean but don't want to miss out on the fun.

This makes it a great option for those who want a bit of a warm-up before the event, those who want to avail of the perks or those who want to scope out the course before taking it on.
It is also a brilliant way for friends and family of participants to get involved, even if they don't want to do the actual event or don't want to get muddy. As we said, there's something for everybody.
So what does being a Mudder Volunteer Programme Entail?
From being the first to greet thousands of Mudders, to getting them checked in, to cheering them on through the obstacles to crowning them with their hard-earned headbands – there are plenty of ways to get involved.
You can list your preferred area when signing up to volunteer online.
What do I get?
You hard work won't go unrewarded – as well as getting to enjoy the event and the fun, there are many more perks involved, such as:
a free Tough Mudder MVP tshirt
breakfast and/or lunch depending on your shift
free parking
the feel good factor of being part of something monumental.
What have previous MVPs thought of their experience?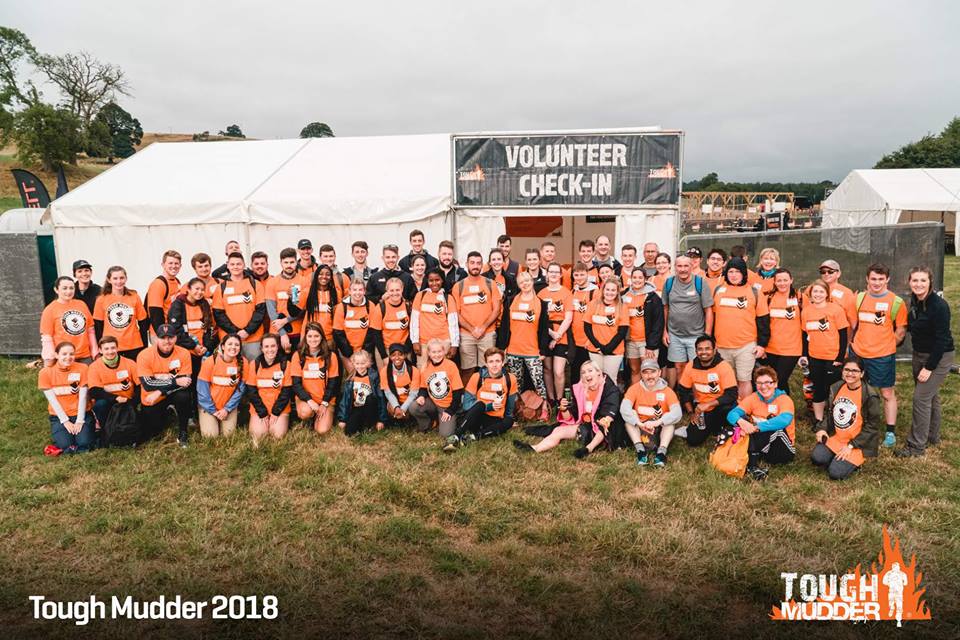 "This was my second year volunteering at Tough Mudder Ireland. There really is nothing else like it. The joy you get out of helping the Mudders through the course is amazing. They are always so happy and excited to see the volunteers. The TMHQ Staff were so informative and treated us like family the whole time."
– Adel Hickey, Tough Mudder Ireland Volunteer 2017 & 2018
Tough Mudder truly values their volunteers, and all measures are taken to ensure that they have the best experience possible. Happy volunteers mean happy Mudders.
For more information or to sign up to be a Tough Mudder volunteer, check out their website here.