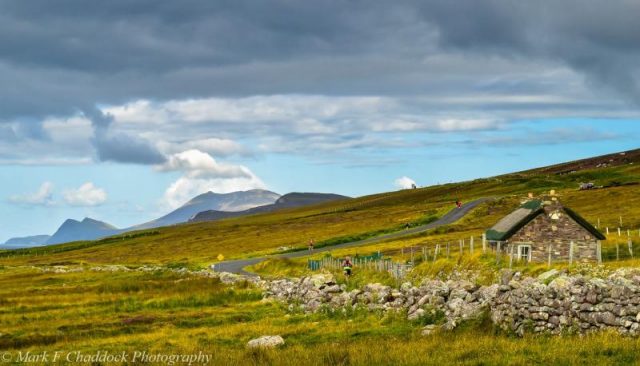 The Achill International Inaugural event took place last weekend, part one of two 4 Day Running Festivals along the famed Wild Atlantic Way. The running festival kicked off with the Director's Runs on Thursday 20th and Friday 21st July. Thursday was a mixed bag of weather and Friday's wind and rain tested the will of Ireland's most seasoned runners and athletes, it was even too wild for the much sought after 99 ice cream! All 30 runners for the Directors Run's finished strong.

The Director's routes took place down the Island passing several blue flag beaches along the way. The Saturday and Sunday routes took place in a wonderful location called Dooega. These routes are real gems, both tough and wild with breathtaking scenery.
Dooega is a jewel in the crown of the Wild Atlantic Way, The 13.1 Mile Loop itself is very similar to the August course, there is more extensive coastline and it is run in reverse, making it much tougher than the August Route.
Check out some of the images HERE
We are now gearing up for Achill International Part 2! Find out more HERE
Sign up HERE and bag yourself an original experience.