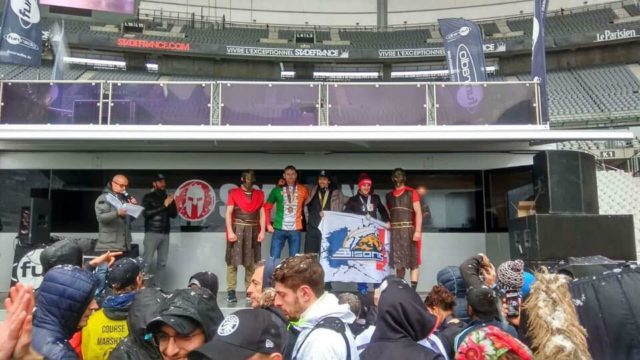 Paul Molloy has been one of the most competitive guys on the Irish OCR circuit since it took off. Formerly a road runner, with a background in strength and conditioning, Paul turned his full attention to OCR style events two years ago.
Fancying himself as more of an explosive and fast OCR athlete than one for the long grind, Paul came across the Spartan Stadium Sprint in Paris and thought it would be the perfect test for his strengths. The competition at Spartan Races is some of the toughest in all of OCR world. Here, Paul was able to battle on an international level in a short race focusing on strength, speed, and power.
On St.Patrick's Day 2018, Paul represented the tricolour in some style in the Stade de France, finishing 4th overall, and 3rd within his age group. Congratulations to Paul on his success from all of Team RunIreland.