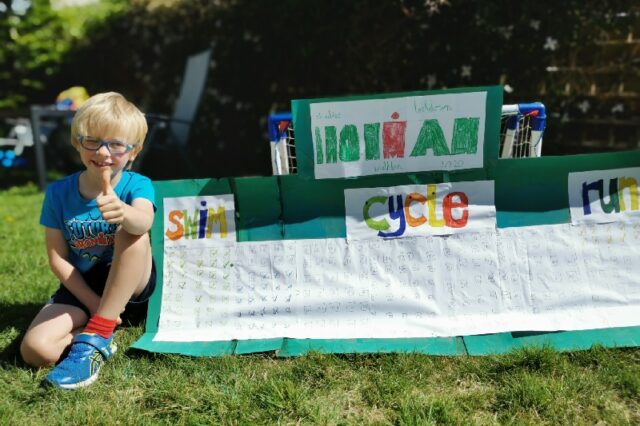 6 Year Old Completes Ironman Race
I'm Charlie, I'm 6 years old and I love exercising. This summer we were supposed to be going to Spain where my Dad was going to compete in an Ironman race and I was going to be there cheering him on. Unfortunately, because of the Coronavirus, our trip has been cancelled.
Barnardo's Covid-19 Crisis Appeal
But it's not all bad news… Instead, I have decided to do a full Ironman race here in Waterford! I am going to "swim"  4km, cycle 180km and run 42km in 60 days to raise money for Barnardo's Covid-19 Crisis Appeal. Because the sea was outside our 5k radius and the pools are closed I have decided to do press-ups instead of swimming. I will do 50 press-ups per 100m which totals 2000 press-up!!!
Barnardo's is a charity that helps children and families in really difficult situations and during lockdown this is even more important.
I am really excited to do this and hopefully raise loads of money for this brilliant charity.
All donations welcome