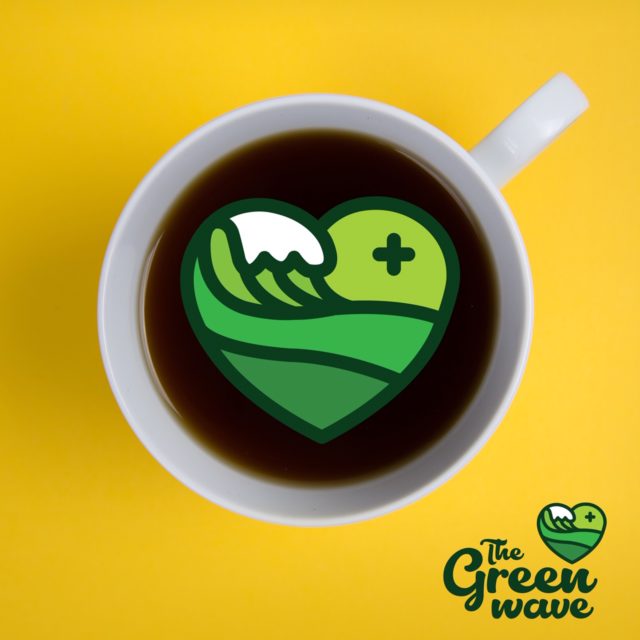 The sports industry like many others has been adversely affected by COVID19, the team at Elite Events who deliver the Quest Series have had to postpone many of their events and have decided to put their unusually quiet time to good use.
They have set up a  social and emotions movement to support our frontline staff. The project called ' The Green Wave' aims support front line staff in hospitals.  Three times per day they deliver coffee to those working in the hospitals, they started with Kerry last week, have already expanded to Cork and Limerick and are now looking to expand to other locations to support those on the frontline in hospitals.
Oliver Kirwin of Elite Events said "After speaking with some of our own local doctors and nurses, a cup of coffee is something that they really need and is a welcome treat during such testing times. So we have partnered up with local coffee shops to help out, it's also badly needed support to local business. We want our frontline staff in hospitals to feel an outpouring of gratitude and support to help bolster their resilience during the Covid-19 crisis. This is 100% voluntary and it's our way of helping out and giving back'
Get involved
"Everyone can contribute to building resilience in our health service by showing our support for staff doing such important work. We're asking everyone, where they are able, to use their social media to show their support and to pay it forward by donating the cost of a cup of coffee for a worker."
Elite Events have built and are managing the systems to allow this to happen on a not-for-profit basis. All donations will go to supporting frontline staff beyond any costs incurred e.g. the cost of the cup of coffee.

Making Waves
"We're asking Irish people everywhere to join us in creating The Green Wave; to show support every Friday by wearing green clothes to show solidarity and support for those working intensely during the COVID19 crisis to help protect and care for us all. We're asking everyone to share their Green Wave images and content online with #thegreenwave so our frontline staff can see this support for themselves."
Using social media to build support, drive donations and proliferate The Green Wave across the country, all of this work will take place within the confines of the Irish Government's hygiene guidelines and guidance on Covid-19 e.g. through remote working and with social distancing practiced.
Support
If you wish to support The Green Wave by purchasing a coffee for a hospital worker or  know a local coffee shop who can get involved as a supplier in this project you can contact the team directly on The Green Wave