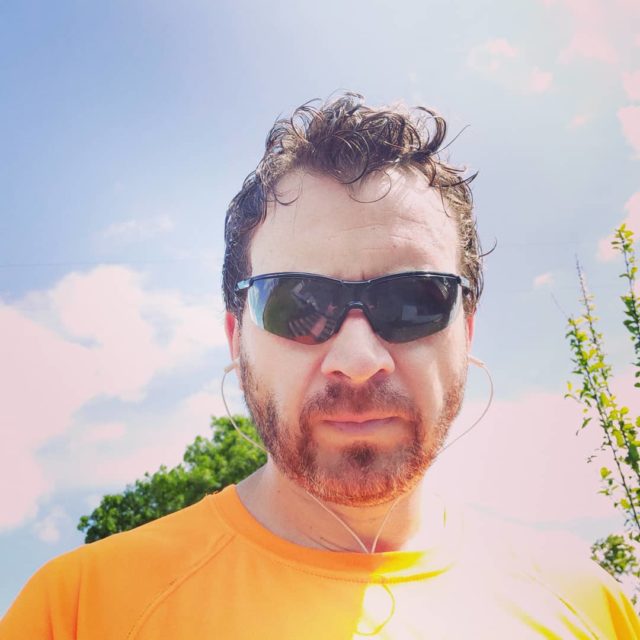 Running makes you feel good. I'm not an elitist, I'm just a bog-standard below-average runner. Hiking and walking are great too but my preference is running/hiking/walking in that order. It's not rocket science, there is some science stuff that explains why it makes you feel good but we don't really need to delve into that here other than its to do with endorphins in your noggin being released and that gives you your natural "runners high". Its effect is that akin to a free drug, and similar to smoking weed, gives you that "Rungry" feeling shortly after a long run, not that dissimilar to the "munchies" or so I've been told.
Here's why I think people run and some tips and some reasons I think might explain why I run/why some people might run:
Running is fun
Yes, after the gut-wrenching starting off runs, where you build on hundreds of metres without stopping, to a km and then beyond – you have to stick with it when it feels tough and it gets easier)
Running is relatively cheap
Get the right runners and usually, that's about a hundred bucks or so for good runners – very important.

Make sure they match your foot/stride.

Don't run too much too soon – shin splints are the worst!

Shorts/t-shirts are cheap (as long as you're not a slave to brands) – plus after you do a few races you'll have more technical running tops than you'll know what to do with!

Applying Vaseline to your bits and bobs will save you screaming in the shower.
Running is a great way to socialise
Strava is a runner's Facebook – comments motivate (no matter when you do a 7 minute per KM pace or 4 minute per KM rate – it helps your motivation.

The only thing that annoys me about Strava is those people who over comment on every single training run – yes motivation is good but "Great run there, Joe" every single run because they crave the reciprocation factor is annoying!
Running makes you feel good
It really does…. usually only after you finish the run, the toughest part being starting that early morning Sat/Sun run.
Running promotes positive body image
 We all feel better when we are fitter and drop a few pounds.

Weight loss

Most of us can do with dropping a few pounds, I definitely can.

Competitive element, bettering your PB's, healthy competition between you and mates for times.

Running for a goal be it the couch to 5k/10k/Half/Full or Ultra – it all matters – some people wouldn't bother walking to the shop, so fair play for you for running any distance!

It makes you healthier, it helps your heart.

And the main reason (for me anyway) – it allows me to drink beer and eat s*&t food more frequently
Andy Nolan's running story
5 or 6 years ago my weight was about 21 stone 11 pounds at my heaviest. Recently I threw out a load of old clothes from the attic and I found several pairs of 40/42 inch waist jeans. They could operate as a tent if they had the correct support framework and I remembered how unhealthy I was and how sedentary I was before running.
The deep fat fryer was my friend. Take away food was part and parcel of my 5 a day. I was miserable and felt like shit, looked like shit. I'm currently just under 16 stone but feel fit and am 6 foot 2 in height. I could lose more weight, but I like life, I like eating, I like drinking, I'm not fanatical about it…Life's too short! I'll never be skinny, but I don't want to be – I just want to maintain a level of fitness and strength that I know I'm not unfit.
I'm not going to bullshit you that I lost nearly 6 stone by starting to run, I didn't. I went on one of those god-awful liquid diets for 8 weeks and lost 7 stone that way. But that shit is simply that…. shit. It's not sustainable so after a year or so of being around 16-18 stone, I knew I had to embrace the "slow" fitness method and took to running and I'm glad I did. So, I started running, I was able to get to 5km easily enough and I still remember my first 10km (stopping once) in around 59 mins.
My first marathon
I had never done a race before and a mate of mine had done loads of marathons, said there was a half on in Galway bay, October 2015, so I said, "go on, I'll be having that". The first race was a half marathon. I remember the nerves; I remember the adrenaline, I remember feeling good, feeling ready, feeling a bit special that I was here on that day, about to attempt a half marathon!
I remember booting out of the blocks leaving my mate for dust and feeling great. Then I remember burning out at 15km……a rookie's mistake – I think every runner has done that at some point. I finished in 1.57 if memory serves. 25 half's later, 10 fulls later and I want to do more.
I have also climbed 2 of the 7 major mountains of the world in the last 20 months, raised money for the Irish Cancer Society, but also because I wanted to experience another "fitness high" other than running – I'd recommend Kilimanjaro and Elbrus to anyone, but start with Killi.
How is Covid-19 affecting my running?
I did 7 marathons last year and I wanted to do at least 3 this year. It's not to be, but who cares really. I'll run them next year or the year after. I'm supposed to do a third major mountain next Jan, but who knows if that will be possible…. but you know what? I'll do it in 2022 or 2023, however long it takes this madness to abate. This virus won't stop me and it shouldn't stop anyone who has a fitness goal that has been temporarily suspended.
Social distancing while running
Social distancing you say, God isn't it awful? Goes against everything a runner runs for based on this compilation. All the races cancelled, all the majors cancelled, all the local 10km's cancelled – people understandably upset that they were well into a training schedule or ready for London or Limerick etc. – IT SUCKS! I know Leo is a divisive figure and I'm not a fan, but you know what, he's the best we have right now and we need to get on board the cop-on train and follow recommendations!
It really does suck, but you know what -this is temporary. Still go for your training runs, all UK and Ireland guidelines so far state that we should still exercise. Our physical health is important but so is our mental health. Don't stop training, you don't even have to leave the house if you don't want to,  some people have a treadmill. Buy a treadmill if you want to remain indoors– loads of sales online. Just be sensible if you are running or hiking outside. It's ok to run with someone, just socially distance yourself from who you run with and when you pass someone. At all times, we need to stop the spread of this thing and "flatten the curve".
Things will get better, and there will definitely be a movie made on this pandemic within the 12 months. Think Colm Meaney as Leo, that skinny miserable looking guy from the English version of The Office as Harris, one of the cast of the young offenders as Michael Martin, Brenda Fricker as Mary Lou. I'm sure Daniel Day Lewis will come back out of retirement to play some key central character, the guy is so gifted, he could probably win an Oscar in a cameo role as the bat!
Why do I run?
Think of this as a momentary global pause. Reflect. This is a time that we can take to contemplate in general, take stock of whatever you need to take stock of. I've been thinking recently about why I run. About why after multiple setbacks when I couldn't run through injury over the last few years, why I kept coming back to running (I'm running about 5 years) – stuff like shin splints, plantar fasciitis, sore knees, that thing on the ball of your foot. Countless physio sessions where there have been a few tears dribbling down my cheek due to the severity of the physical manipulation, the wincing anticipation of dry needling as they go in! Why do I do it to myself? It's because I like it when it enables me to run, I like the comradery of it. I like the way it makes me feel. I like it (when I'm not injured) when I can push myself on to a better time, to push myself on to a PB. Then it's all worth it….. for me anyway.
So I'll leave you with this, stay strong, stay fit, keep tipping away in whatever way you want to keep active….and most importantly…..If someone offers you sweet and sour bat, just say NO.