Tough Mudder Ireland
Event Navigation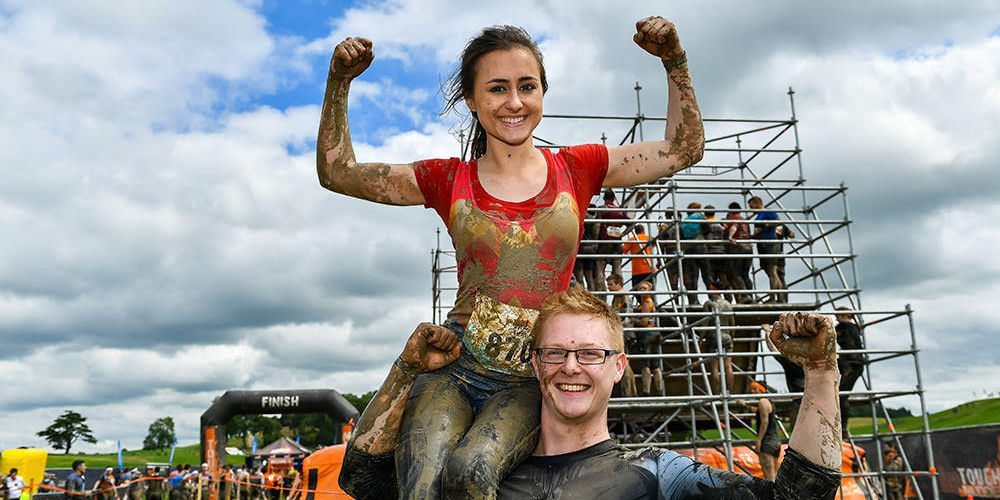 Tough Mudder is 10 miles of mud and 20+ obstacles designed to drag you out of your comfort zone. The ordinary will always be there. Why not try for something extra? With no podiums, winners, or clocks to race against, Tough Mudder isn't about how fast you can cross the finish line. It's about pushing yourself. It's about teamwork, camaraderie, and accomplishing something extraordinary. So challenge yourself. Find more in the mud. Escape the Ordinary.
Tough Mudder Half is 5 miles. All the mud – Half the distance.
For the second time in Ireland, those intimidated by the full course will again have the opportunity to take on a Half Mudder course with 5 miles to cover 13 obstacles to get through there's no time like the present to get off the fence and jump in regardless of fitness.
Obstacles such as the Blockness Monster, Berlin Walls, Everest, Pyramid Scheme, Kiss of Mud and Mud Mile are all on the Half course, making it as exciting and exhilerating as the full event just shorter and accessible for more people with all the mud and half the distance.
As Tough Mudder is a team-centric event focused on camaraderie over course time, most Mudders choose to recruit a team to make event day more fun and help them through the obstacles. You can form a team before or after you register.
If you haven't taken part in a Tough Mudder event yet then this is one for the bucket list, it's tough, it's muddy but most of all it's fun.
For more infomation log onto www.toughmudder.ie
Related Events